Gillian Mackay's Buffer Zone Bill named Public Campaign of Year
"Abortion rights are human rights, and we must do everything we can to protect and extend those rights," says MSP.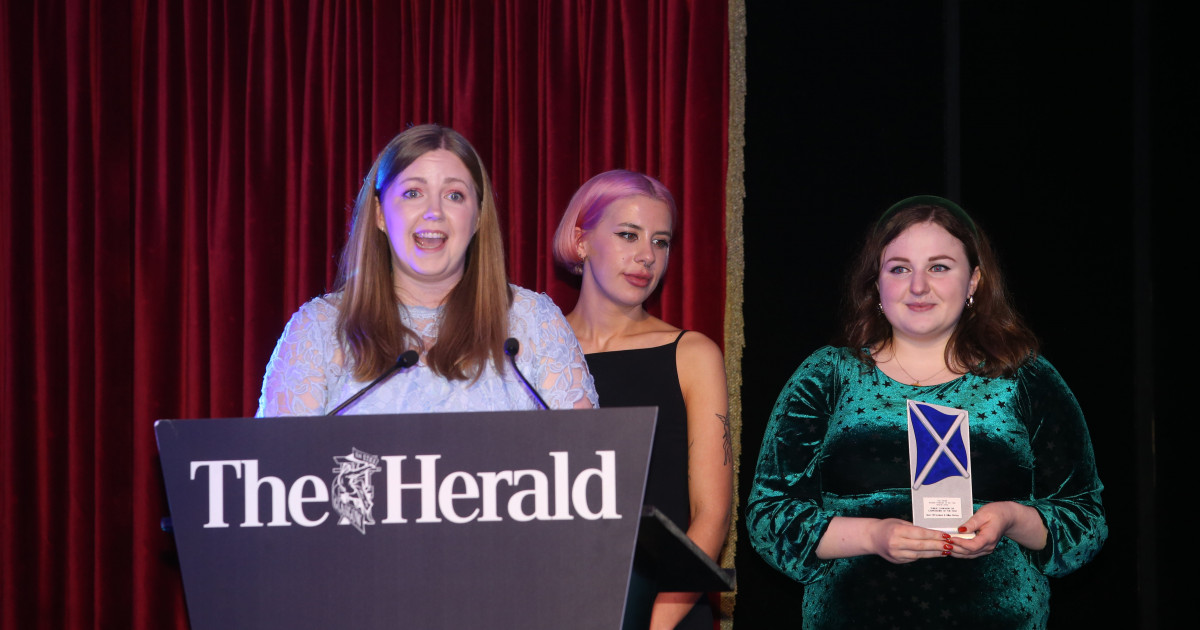 Scottish Greens MSP Gillian Mackay has made an impassioned call for an end to attacks on women's rights across the world telling campaigners "we must do everything we can" to protect and extend them.
Together with Back Off Scotland the MSP for Central Scotland jointly won Public Campaign of the Year at The Herald Scottish Politician of the Year Awards held in Edinburgh last night for their work on making protest free buffer zones around abortion clinics law.
Paying tribute to all those involved, Ms Mackay said: "All around the world we are seeing attacks on the right to choose.
"Abortion rights are human rights, and we must do everything we can to protect and extend those rights.
"I am hugely appreciative to everyone at The Herald for this award and for everything you have done to keep the issue in the spotlight, where it belongs."
She added: "Thank you all for this prestigious award and for the recognition it gives to the vital work being done by Back Off Scotland.
"I am massively grateful to everyone who has supported my Bill, and particularly the many people who have shared their stories and experiences in an effort to ensure that nobody else is harassed or intimidated when accessing healthcare."
Back Off Scotland co-founders Lucy Grieve and Alice Murray told The Herald: "We're absolutely delighted to have won Campaign of the Year alongside Gillian Mackay MSP for our work to bring national, harassment-free 'buffer zones' to Scotland."
"When we started this campaign as university undergraduates in 2020, we could never have foreseen the levels of support from the community as well as from within across the political spectrum.
"We still have a way to go to achieve our aim but we're more committed than ever to stopping harassment outside abortion facilities once and for all."
Runners-up in the category were Poverty Alliance and Care Home Relatives Scotland who were shortlisted for their important campaigning in Scotland.
Scottish Greens Co-leaders Patrick Harvie and Lorna Slater were also recognised at the awards where they were nominated jointly in the Politician of the Year category.
Full report: heraldscotland.com
Image Credits: Gordon Terris/The Herald