FMQs: Harvie issues LGBT-inclusive education challenge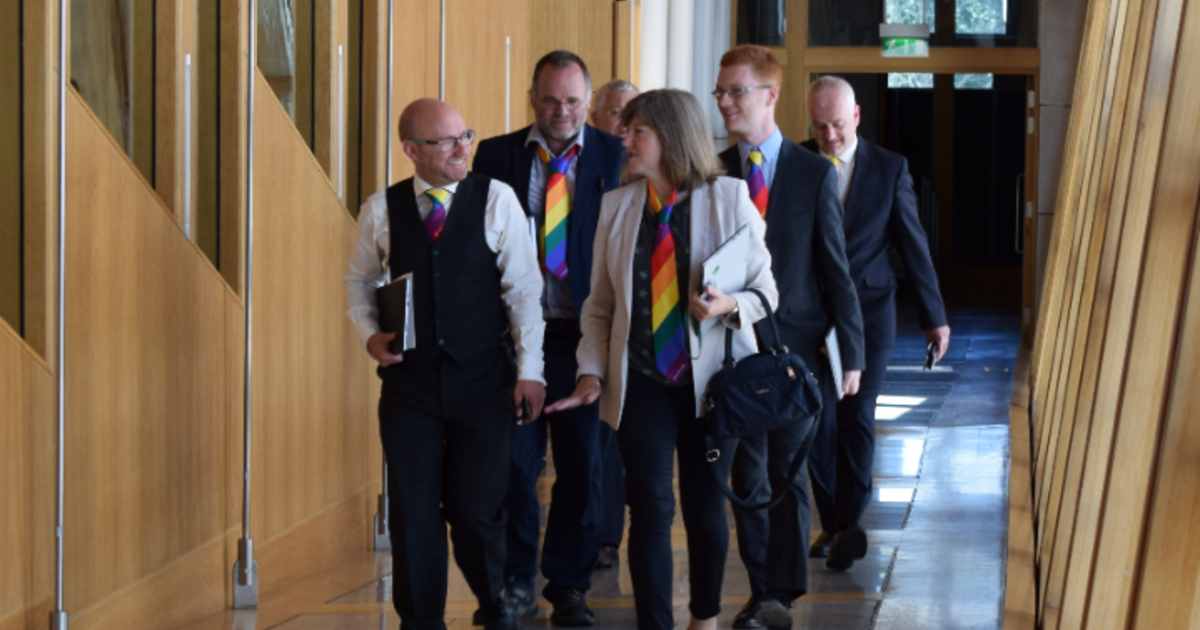 Patrick Harvie says Nicola Sturgeon must prioritise the implementation of legislation for an inclusive and prejudice-free education system for LGBT pupils after the SNP abandoned plans for its flagship education bill.
Today at First Minister's Questions, the Scottish Greens' co-convener said that the government's shelved education reforms should be scrapped indefinitely and that greater funding for schools must underpin the drive for improved education standards.
Marking the third anniversary of the Time for Inclusive Education campaign, Harvie said that implementing the organisation's five-point reform plan should be a priority for the First Minister instead of "unwanted" national testing.
Patrick Harvie said:
"The TIE campaign is marking its third year in existence. Normally an anniversary is cause for celebration, and indeed it's worth hailing TIE for everything they've done, but the government has a duty to make sure we don't let its 4th birthday pass without making inclusive education a reality.
"With the unwanted Education Bill kicked into the long grass, the First Minister must commit to ensuring the aims of the TIE campaign become a priority for her education secretary, rather than unnecessary regional structures and unwanted national testing.
"One of the top priorities in education must be ensuring LGBT-inclusive education. We know for example from the inquiry by the Education Committee that Personal and Social Education is 'inconsistent' and 'inadequate'.
"We also know from TIE's LGBT awareness assemblies that 96% of all pupils who took part in their awareness work said it had made them more aware of the impact that homophobic, biphobic and transphobic bullying behaviours and attitudes can have on others. The burden of this important work should no longer fall to small voluntary campaigns alone. It's time for the Scottish Government to step up."