FMQs: Greens ready for fresh independence in Europe campaign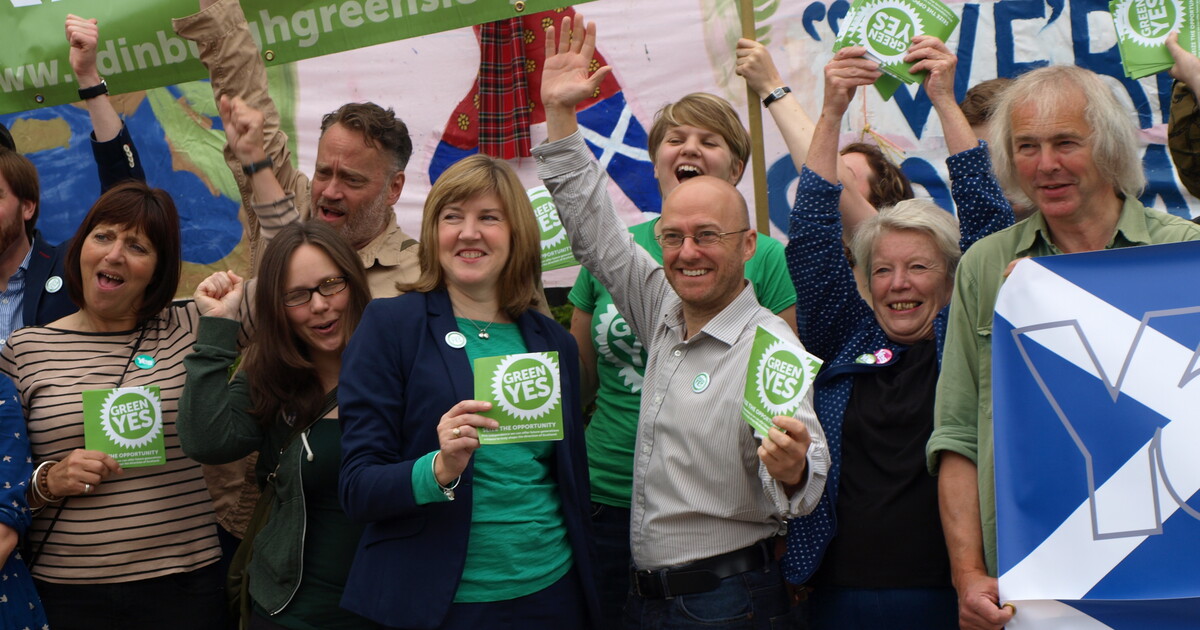 Patrick Harvie, the Scottish Greens' co-convener is vowing to kick-start his party's campaign for Scotland to remain in the European Union as an independent member state.
During First Minister's Questions at Holyrood, Mr Harvie pressed for the "precise timescale for offering people a choice over the country's future", promised at the end of the Brexit negotiations by Nicola Sturgeon in June 2017.
The exchange comes after the publication of the draft agreement on Britain's withdrawal; confirming that any Brexit scenario is almost certain to see Scotland ejected from the European Union, the Single Market and the Customs Union.
Green co-convener, Patrick Harvie MSP said:
"The Greens are ready to start the campaign for Scotland to become a full, independent EU member country. I hope the First Minister is too.
"The chaos of Brexit was inevitable, but we also need to face up to the inevitable fact that Scotland will only get the strong future relationship we want with Europe – as the overwhelming majority voted for – if we get out there, campaign for it and persuade people to vote for it again.
"The First Minister told Holyrood last year that her government will provide a 'precise timetable' for giving people a choice over our country's future 'at the end of the negotiation period'. That time has come and Nicola Sturgeon must tell us when people in Scotland will get the chance to opt out of this constitutional and economic chaos."