European Greens agree all options needed to keep Scotland in EU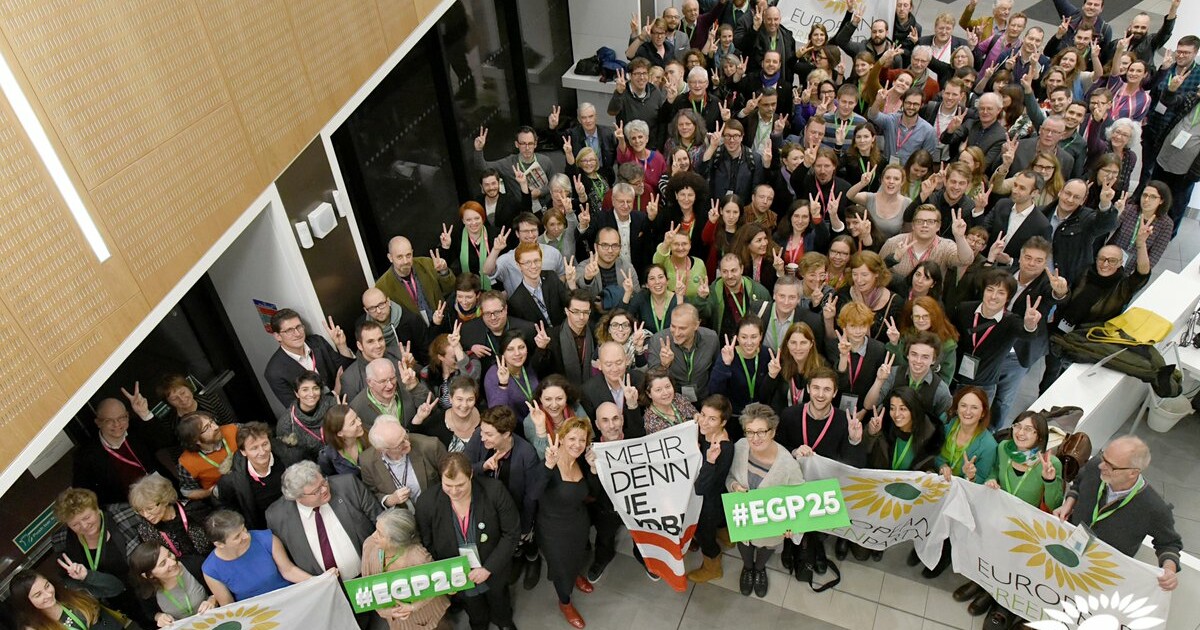 At its Council meeting in Glasgow on Sunday, the European Greens, one of the continent's major political groupings, passed a resolution stating that 'all options will be explored to ensure Scotland, Northern Ireland and Gilbraltar and their people can retain their membership of the EU.'

The Greens, whose Greens/EFA group in the European Parliament includes 50 MEPs and whose member parties currently participate in governments in Sweden, Luxembourg and Greece, met for the first time in Scotland this weekend to agree a position on Brexit and the future of Europe. This represented the largest pro-Europe event in Scotland since the Brexit vote. On Friday the Council was addressed by First Minister Nicola Sturgeon.

Scottish Greens European spokesperson and West of Scotland MSP Ross Greer said:

"The Greens are committed to respecting Scottish democracy. It has been fantastic to have our European family in Glasgow this weekend, not just offering their solidarity but meaningful support for our position of staying in Europe. It is clear that Scotland will have Green allies throughout the twenty-seven other EU nations, ready to fight our corner when Westminster will not.

"The challenge is now for us to explore every option which will make our European future possible, including that of a referendum on independence, which would allow Scotland to take our place in the European family of nations as a full member state."

Monica Frassoni, co-chair of the European Green Party, said:

"The first and most important priority for the EU is now to keep the EU together in the Brexit process and beyond. We need to align the diverging interests of the different member states with a strong common negotiating position. It must be clear that the fundamental
values and all founding principles of the EU treaties must not be called into question. "
Monica Frassoni continued:
"European Greens are united in their support for Scotland's efforts to retain their membership of the European Union. We have seen over the last three days of the European Greens council meeting in Glasgow how committed the Scots and in particular the Scottish
Greens are to the promotion of European values of peace, democracy and bringing people together. We look forward to working together with Greens across Europe to forwarding those aims."