Enough is enough: days of harassment at abortion services are coming to an end
Gillian Mackay's 'buffer zone' bill will end anti-choice protests outside abortion service providers.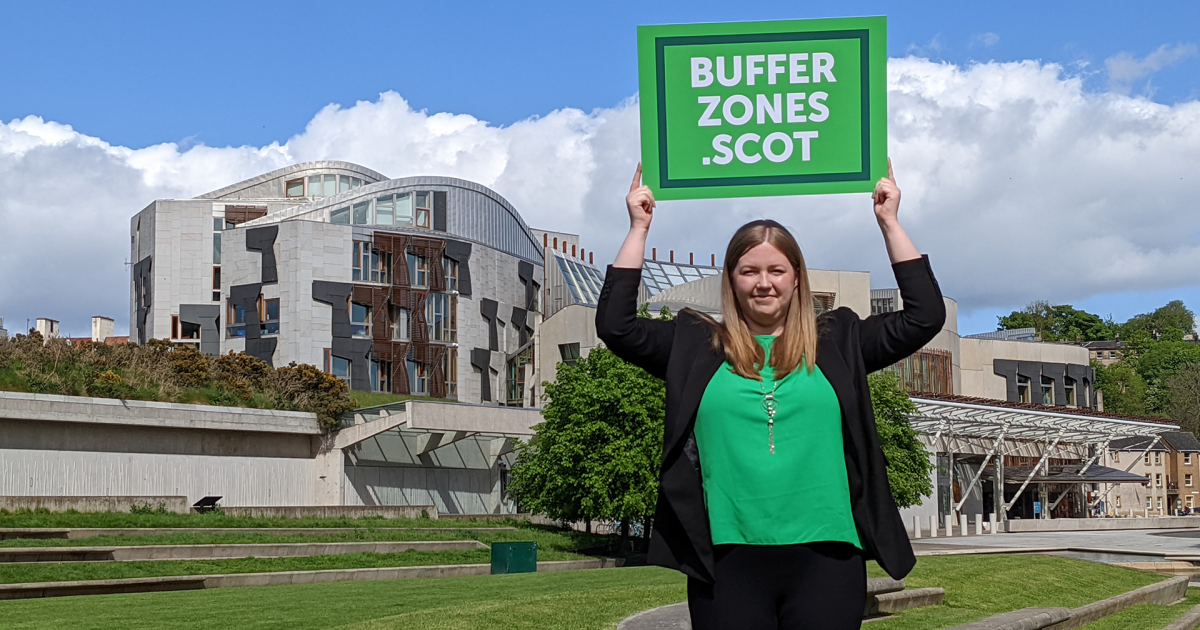 The days of anti-choice protesters targeting and harassing people outside abortion service providers are coming to an end, says the Scottish Greens health spokesperson Gillian Mackay MSP.
40 Days for Life, a US based anti-choice organisation, will begin 40 days of intimidation outside medical facilities across Scotland today.
Ms Mackay will soon publish her Members' Bill to introduce safe access zones, or 'buffer zones', and end the protests for good.
The bill has received cross party support, with the First Minister Humza Yousaf among the first to offer his backing to her campaign.
Ms Mackay said:
"My heart, my support and my solidarity are with everyone who will have to face the gauntlet of protests and banners. You should not have had to go through it. My bill will ensure that nobody else has to.

"These protests are utterly wrong. They are designed to target, shame and intimidate people and to stop them from accessing the healthcare they are entitled to.

"40 Days for Life and the other anti-choice campaigners who will be outside our hospitals know exactly what they are doing. They are all too aware of the impact they are having on service users and medical workers.

"Enough is enough. Their days of harassment are coming to an end. My bill will stop them for good.

"We have made really important progress and are on the verge of bringing forward legislation that will finally put a stop to these awful protests.

"I know that the parliamentary process is a long one. I am determined that we get it right and that we do it as quickly as possible. I will be able to give a full update very soon.

"The levels of public and crossparty support I have received show the depth of feeling there is on this and the determination to get it done.

"I am very grateful to those who have trusted me with their stories and experiences. We would not be this close to delivering change without you. We will not let you down."
Ms Mackay's final proposal was lodged in June ahead of the bill being published.