End of support for fossil fuel era in Scotland 'a generational tipping point'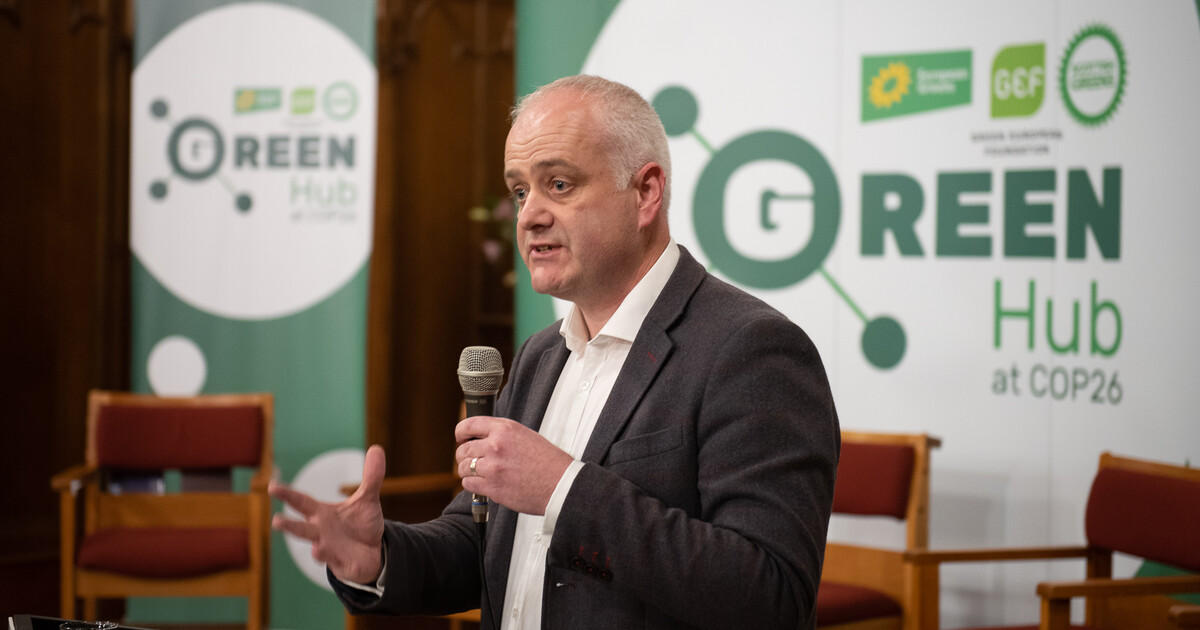 Proposals by the Scottish Government to oppose new onshore oil, gas and coal, and to adopt a presumption against any new oil and gas exploration in the North Sea, represents a "generational tipping point" in favour of clean, renewable energy, say the Scottish Greens.
The Scottish Government Energy Strategy and Just Transition plan reflects long argued Scottish Green policy for an end to fossil fuels in the face of worsening climate crisis.
It also prioritises protecting the workers most impacted by the shift by committing Scotland to being at the forefront of the global green skills revolution.
The Scottish Greens energy and environment spokesperson, Mark Ruskell MSP said:
"This is a historic step forward, and shows how we are leading the change with Scottish Greens in government. It is a generational tipping point for our country.

"Our country helped to fuel the industrial revolution through the use of its coal reserves, and then was at the leading edge of the global oil and gas industry for decades as a result of the North Sea reserves.

"For the first time, this energy strategy abandons the dogma of Maximum Economic Recovery of oil and gas and sets a clear path to a renewable future.

"Now Scotland has become one of the first countries with significant fossil fuel reserves to draw a line under this, accept that some fossil fuels need to be left in the ground if our planet is to be kept safe, and to commit unreservedly to renewables, and a fair and just transition that ensures that no worker and no community is left behind."

"As a Scottish Green MSP, I fully recognise and welcome how this new position represents a major shift from the Scottish Government, and am delighted at how it is clearly positioning Scotland as a global leader."

"However fulfilling this ambition requires a radical change in direction from the UK government, who are largely responsible for energy policy.

"Unfortunately, they are pursuing a climate-wrecking agenda of supporting fossil fuel growth, and just last month even consented to the UK's first new coal mine for 30 years."
The strategy, published today consolidates the Scottish Government's commitment to building a new economy based on renewables, and to do so at pace. In addition, it signals the end for new fossil fuel extraction schemes in Scotland. Key immediate measures proposed include:
A presumption against new exploration for oil and gas in the North Sea
A position of:

no support for onshore oil and gas, which would affect existing onshore licences
no support for coal extraction, in stark contrast to the UK Government's recent green lighting of a new coal mine in Cumbria

A commitment to assess the impact of new oil and gas production in the North Sea in fields that are already consented but not yet in production in the context of the Paris Climate Agreement
The decarbonisation of Scotland's economy and the expansion of renewable energy were key commitments of the Bute House Agreement which was negotiated between the Scottish Greens and the Scottish Government.