Dumfries & Galloway Greens say Thank You and Well Done!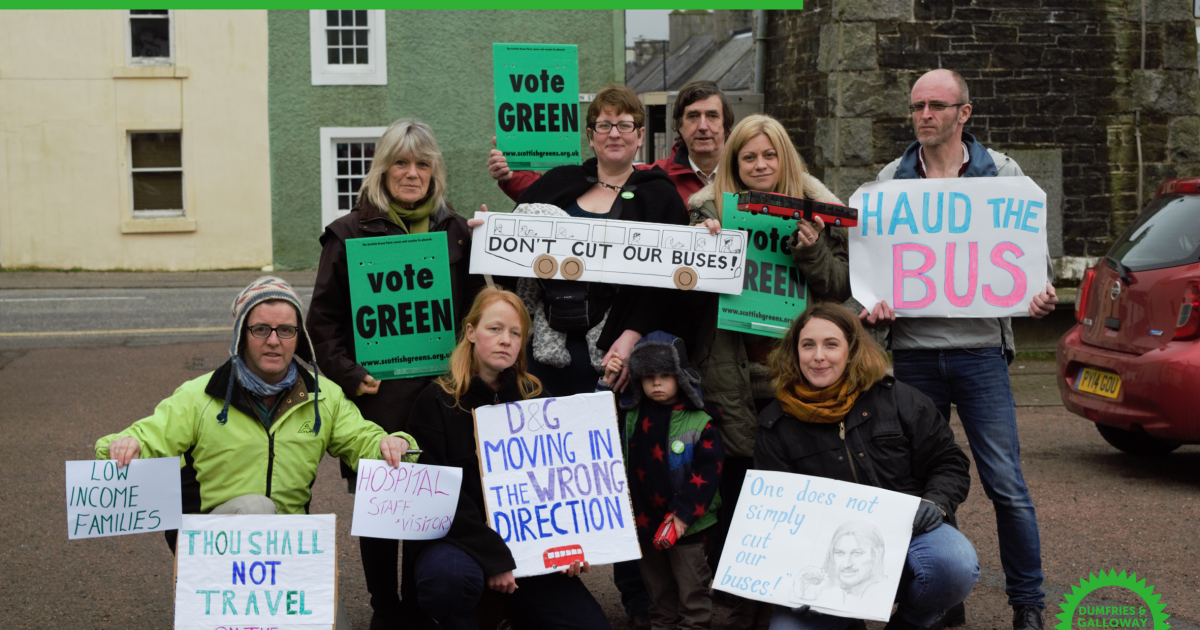 Just over two weeks ago Swestrans met to rubber stamp cuts to lifeline bus services right across Dumfries and Galloway. At the meeting, Dumfries & Galloway branch members and other Green activists convinced them to defer their decision and secured a two week public consultation.
In those two weeks Dumfries and Galloway Greens took to the streets on a daily basis, raised awareness, gathered almost 1700 signatures and urged folk to object to Swestrans directly.
We are really pleased to announce that the hard work was worth it! The Swestrans board met again last week and have agreed to dramatically scale back the cuts.
It's not perfect and it's clear there is still a lot of work to do to protect our vital local services, but D&G Greens want to say a BIG Thank You to everyone across the region who helped by stopping to sign the petition, or made a response directly to the Council and SWestrans. D&G Greens have been bouyed by the numbers of individuals who spoke out against the cuts and vow to continue to defend public transport infrastucture and promote the use of bus services across the region.