Climate Strikers are afraid for their future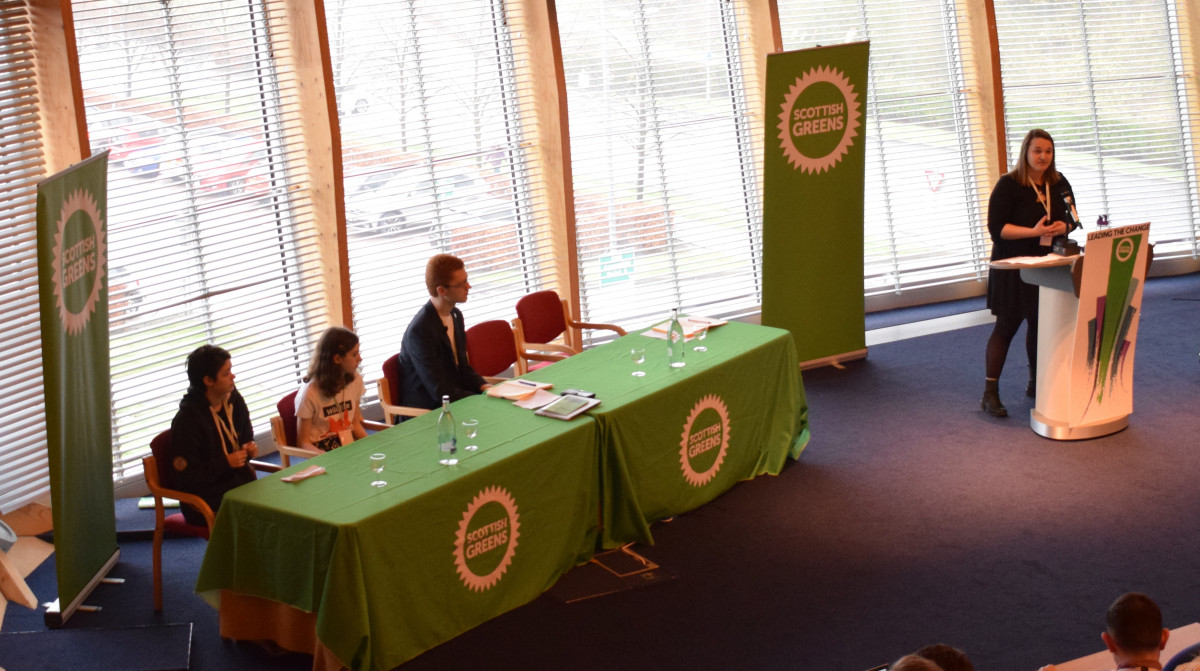 Scottish Greens Education Spokesperson Ross Greer MSP was joined by two youth climate strikers on the second day of the party's spring conference in Edinburgh this morning. The strikers – 13 year olds Holly Gillibrand from Fort William and Josie Law from Edinburgh – addressed conference, sharing their thoughts on the climate crisis, and their fears for their future.
Asked why she got involved in the strikes Josie said, "I believe climate change is the greatest challenge we've ever faced in human history. I got involved because I was afraid. Afraid for my future, afraid to see it disappearing down the drain."
In response to a question from the audience about teaching climate change in schools, she added, "It's really frustrating, we're taught about fossil fuels and how important they are, but only hear about climate change in passing during Geography lessons."
Holly, who has been striking every Friday since January, added, "I started striking not so much for humanity, but for all the animals we're dragging off the cliff with us. The youth want change, and we will not sit aside whilst adults continue to pillage the natural world and explore for even more oil and gas."
She also noted her frustration when adults congratulate young people on their action, saying, "Adults congratulate us, and say it's the youth that will save the world. But its not the youth, its the grown-ups and today's politicians that must save the world. By the time we grow up the chance will be lost."
Following the session, Ross Greer MSP said:
"The climate crisis - and how we all respond to it - will now unavoidably define the lives of today's school pupils. Many are, completely rationally, fearful for their futures and those of other young people around the world, particularly in developing countries already being devastated by a crisis they didn't cause. It's clear why they feel compelled to speak out and urge stronger action from governments and corporations who have not just failed to tackle this crisis but who have caused it. We need a jobs-rich transformation in our economy, one which will stop climate breakdown while lifting millions out of poverty."