Brexit: Irish flexibility gives hope to new deal say Scottish Greens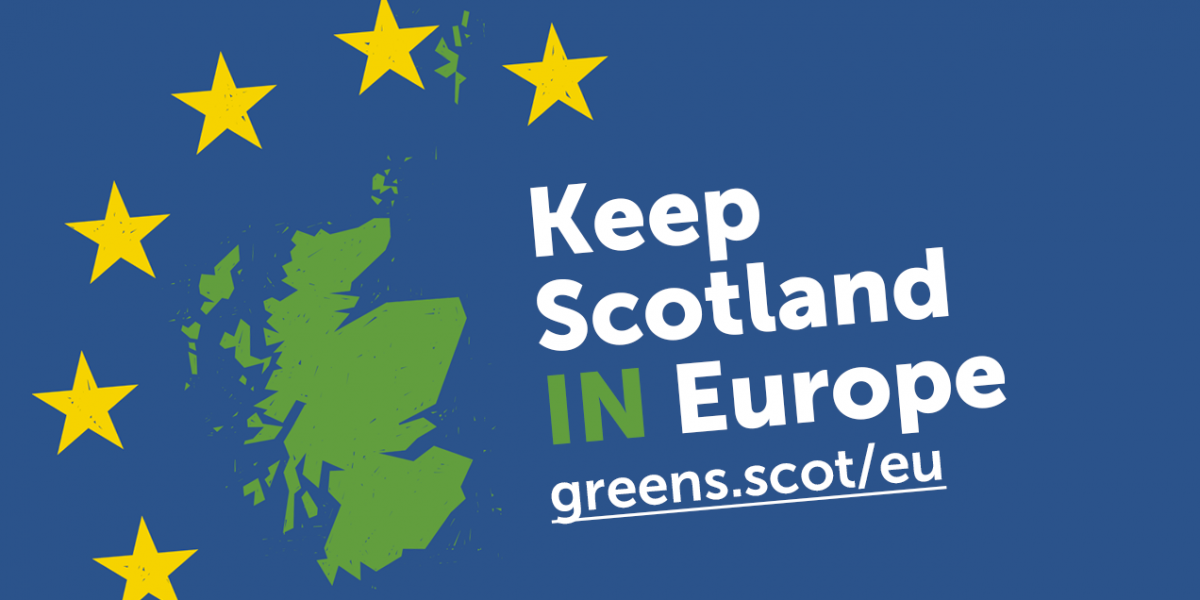 Reports that the Prime Minister will concede before the end of the week that special arrangements for Northern Ireland are needed to prevent imposing a hard border on the island of Ireland, demonstrate that the UK government can be flexible on the final Brexit deal say the Greens.
Ross Greer, the party's Europe spokesperson, says that if such a deal to oversee the continuation of a soft border in Ireland is agreed, then Theresa May's "newfound flexibility" should be afforded to all parts of the UK, meaning that Scotland remaining in the Single Market is now a possibility.
The source of the report, the Green MEP Philippe Lamberts, is scheduled to visit Scotland early next year where he is set to meet with Holyrood's Green MSPs to discuss Scotland's place in Europe.
Ross Greer MSP said:
"If these reports are confirmed it will show that other parts of the UK can avoid the worst of the Tories' Hard Brexit disaster as well. In Scotland, where we voted overwhelmingly to remain, there is an overwhelming desire to keep as close a relationship with the EU as possible. There is now no good reason why Scotland cannot remain within the Single Market for example.
"The European Green Party met in Glasgow last year and agreed that 'all options will be explored to ensure Scotland, Northern Ireland and Gibraltar and their people can retain their membership of the EU.' As one of the continent's major political groupings, present in a number of national governments and the European Parliament's
Brexit negotiating team, I'm pleased that we're playing our part in making sure that pro-European voices on these islands are heard by a Westminster government now being forced to face reality."
Greer added:
"Of course, of paramount importance to people living in Ireland is that the Good Friday Agreement is maintained and that can likely only be achieved by Northern Ireland staying, or at least effectively staying, part of the Single Market."