Wouldn't it be great if Scotland became known as the country that cracked congestion?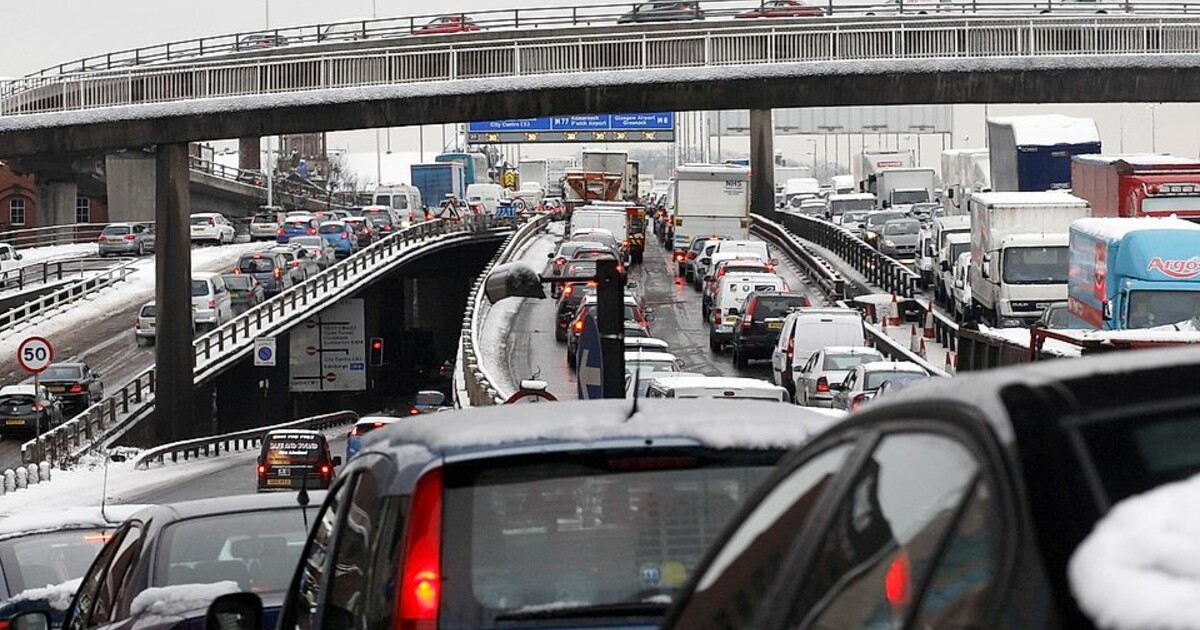 "Now the latest travel with Victoria Lumsden…"
"In Dundee traffic is building up on the North side of the Tay Road Bridge. In Glasgow the M8 Eastbound has slow traffic between junction 22 Plantation and 19 Anderston, and in Edinburgh there's heavy traffic on the A90 Queensferry Road…"
Tuning in to the radio, it's clear that there's one thing that's reliable about our transport network: congestion. Without fail each day roads get clogged, either by the sheer volume of vehicles or due to maintenance work. The vision of jam-free streets seems unreachable but given the benefits it would bring we should be taking this issue much more seriously.
In my home city of Edinburgh, we're starting to wind down from the frenzy of the festival and all the additional traffic that brings, both in terms of vehicles but also passengers for buses and trains. It'll soon start ramping up again for the Christmas and Hogmanay visitor season.
The congestion is so bad it is threatening the reliability of our famously good bus services. Lothian Buses has warned that jams are turning ­customers away. Department for Transport statistics show that there has been a 5.8 per cent decrease in bus use in the last year. Bus bosses point out that congestion impacts not just the public's journey times but also means potential wasted resources as expected passenger numbers don't keep up with the roll-out of new services.
As Lothian have pointed out, one bus takes 75 cars off the road. If we're serious about jam-free cities, buses are part of the solution. Affordable, reliable, quick and clean public transport is what we need if we want to tackle social inequality, strengthen our economy, and improve public health and our environment.
Thankfully, there is a growing light at the end of this fume-filled tunnel. Edinburgh is to become the first place in Scotland to introduce city centre car-free zones once a month. A pilot project that will see key roads closed to traffic on the first Sunday of every month between 10am and 5pm has been agreed by the city council's transport committee. A public consultation will gather people's views and the first car-free Sunday could happen early next year.
It's no surprise that the dissenting voices in this debate are Conservatives. Don't forget this is the party that deregulated buses in the 1980s, leaving many of us without decent public transport.
It's not just Edinburgh that's thinking bold. Before the start of the recent European Championships in Glasgow, the streets around George Square were closed to traffic. If there's enough positive feedback this could become a permanent arrangement.
Just think - in future you could step out of the shiny new Queen Street Station and into a breath-taking public space where relaxation and socialising are the priority. Car-free city centres would obviously encourage cycling and use of public transport. Paris already does it, to cut pollution.
Five years ago, the Estonian capital of Tallinn introduced free public transport after residents said yes to the idea in a referendum. Residents register with a "green card", meaning only visitors pay to use buses, trams and trains. It's proved so popular that the government is planning to roll it out across the country. France and Germany are considering similar ideas.
But should public transport be free, like schools and the health service? There's a debate to be had here, as making it easy for people to move around is clearly good for economic activity, and it helps people on low incomes the most.
However, Tallinn's offer of free public transport hasn't stopped people from driving. In 2014, a year into the experiment, use of public transport had increased by 14 per cent but car use had only declined by 5 per cent. More walkers hopped onto buses, as the number of trips made on foot dropped by 40 per cent.
The long-term effects still need to be assessed but given the potential to tackle the social, health, economic and environmental challenges in our communities, we should not be timid in our approach.
It's estimated that in Aberdeen and Edinburgh, the worst Scottish cities for congestion, drivers are losing 28 hours a year to peak time traffic. But road expansion isn't the answer. A year on from the opening of the £500million M8-M73-M74 motorway project, we see journey times in the area have only reduced by 4 minutes compared to the 20 promised. Hardly value for money!
Scotland could take a new direction. We're famous for inventing the bicycle, tarmacadam road-building and the pneumatic tyre. Wouldn't it be great if we became known as the country that cracked congestion?