Why we need to save our Scottish Youth Theatre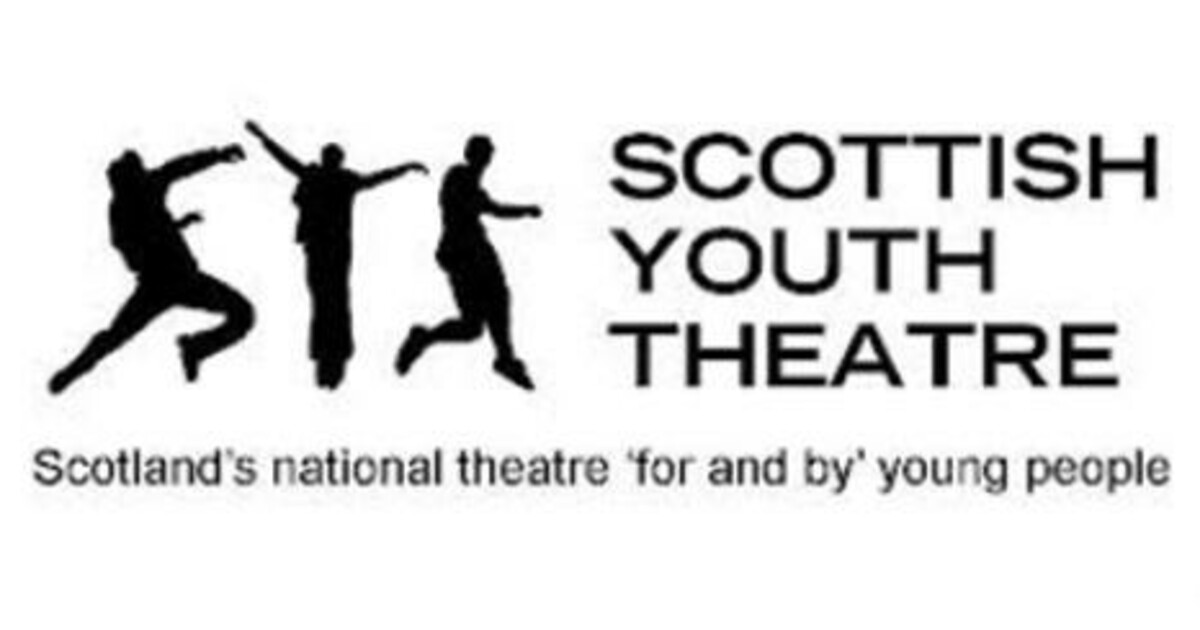 When the fifth session of the Scottish Parliament was officially opened in 2016, the Scottish Youth Theatre performed a flash mob recital of the Edwin Morgan poem, "Open the Doors!". Perhaps its best known lines are about what Scots aspire for in their parliamentarians: "A nest of fearties is what they do not want. A symposium of procrastinators is what they do not want. A phalanx of forelock-tuggers is what they do not want. And perhaps above all the droopy mantra of 'it wizny me' is what they do not want."
That 'wizny me' reaction cannot be accepted as the response to widespread outrage this week at the news that the Scottish Youth Theatre will close because of the decision of arts agency Creative Scotland to withdraw regular funding. To be clear, the Scottish Government doesn't (and shouldn't) issue directions to the funding body to approve one grant application and reject another. But while ministers might not be able to dictate the agency's spending decisions they do bear a wider responsibility for a national asset like SYT. Neither Ministers nor Parliament should stand by and allow the doors to close. Every effort must be made to identify new, reliable streams of support.
Take this personal testimony I received from a woman called Kirsty:
"I went to SYT summer school when I was 14 and it completely changed my life. I made friends with some of the most wonderful people I have ever met there, I completely fell in love with Glasgow, and I was inspired to eventually move here to study theatre."
She went on: "I have never forgotten what an amazing opportunity that was for a wee island girl who had never studied theatre in any form. I just took it as a given that it would always exist. When one of my SYT buddies sent me a message about it closing for good I was shocked. I'm really sorry this is happening. Is there anything we can do to stop it?"
Creative Scotland distributes regular funding in three year cycles. The agency was expecting a huge shortfall in its income this year due to falling lottery funding but with effective lobbying from the sector and from MSPs the Scottish Government gave it an excellent budget settlement which eliminated that shortfall.
Despite getting the best budget outcome of any sector, Creative Scotland have appeared to turn a silk purse into a pig's ear, cutting the cash relied on by Regular Funded Organisations such as SYT. The process involves submitting very detailed proposals with a deadline of the preceding April, with confirmation in January of whether or not they have been successful. This January, a number of previously RFO-funded groups were told they were unsuccessful. This included a couple of world leading children's and disabled-people led theatre companies. After a public backlash, some but not all of these decisions were reversed. SYT was not one of them.
During a recent session of Holyrood's Culture Committee, my colleague Ross Greer pressed the bosses of Creative Scotland on their handling of the process. He challenged them over factual inaccuracies in the reports compiled on each application, and the fact that staff assigned to assess applications were apparently lacking an understanding of either the organisation or its wider sector.
There's also the ludicrous situation of touring theatre companies submitting applications which met criteria when they applied in April but were rejected in January on the basis that they were better suited to a new fund that doesn't actually exist yet.
SYT has operated for over forty years and produced some major talent such as Karen Gillan, who famously played the role of Amy Pond, companion to the Eleventh Doctor. Patrons include Colin McCredie, Emma Thompson and Richard Wilson.
It has been a brilliant outlet for the creative energies of what must be tens of thousands of young people over the years. To lose our national youth theatre company in the Year of Young People would be a national embarrassment. To lose it due to the decision-making of a public body which has lost the confidence of so many in the creative sector even after it had an excellent outcome from the budget process is simply intolerable.
Theatre critic Joyce McMillan is right to ask whether we can afford to lose significant arts companies because of funding decisions seen by so many as lacking coherence and credibility.
The First Minister has said that she sympathises with calls for the theatre to be saved. SYT says it will be meeting the Scottish Government on Monday.
Another line from Edwin Morgan's Open The Doors is: "Don't let your work and hope be other than great." If we truly believe in supporting access to creativity for young people, great work is clearly needed to keep SYT's doors open and hope alive.