Who owns Scotland? It's time to end the secrecy and the costs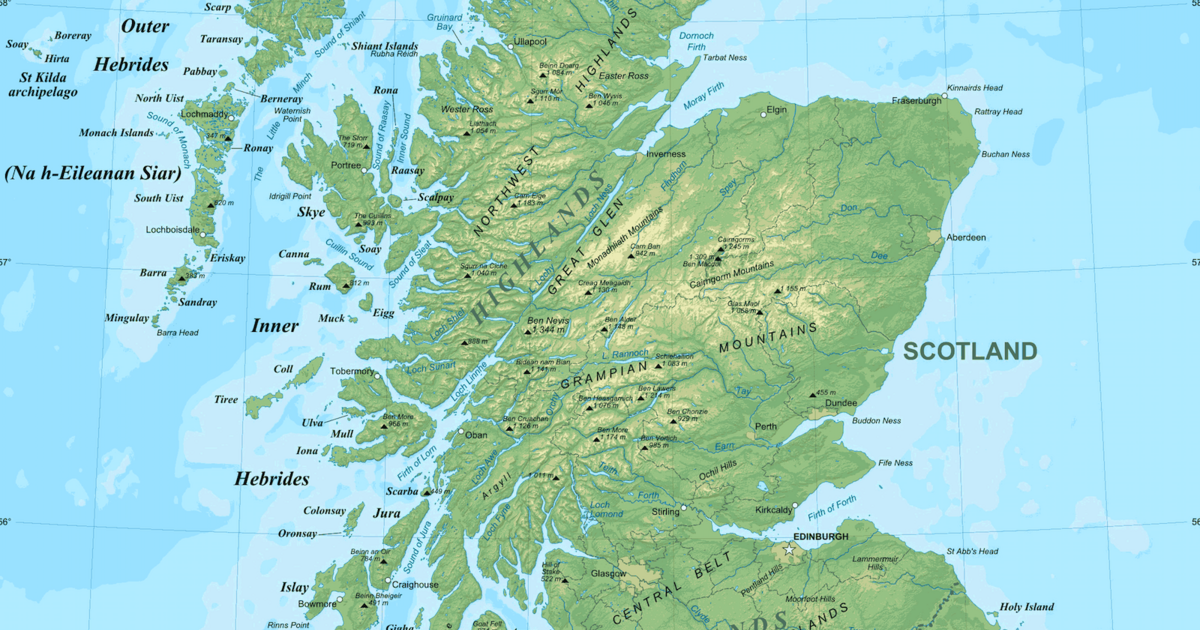 Over the past two years I have been involved in a number of cases raised by constituents that involve trying to find out who owns land and property. Cases range from a business trying to expand, residents trying to secure common repairs and constituents living in tenements with growing numbers of short-term lets. In each such case, folk want to find out easily, speedily and affordably who owns land or property that has a direct impact on their lives. All too often, however, they can't do so. One constituent was told it would cost her £150 to find out who owned five flats in her stair. She couldn't afford it.
It is an odd state of affairs that it is easier to find out the ownership of land in 1915 than it is in 2018. The Finance Act of 1910 (Lloyd George's famous "People's Budget") proposed an increment levy on the increase in value of land. To establish a base-line of values, surveyors mapped out in intricate detail, the ownership, occupation, value and use of virtually all of Great Britain and Ireland, covering 99.7% of the land area of Scotland.
In 2018, with modern technology such as digital mapping, satellite imagery, online technology and smartphones, we have yet to come close to what the Edwardians achieved with paper maps and ink.
Across the world, modern technology and integrated data management has delivered land information systems that provide comprehensive data on land to citizens. For example, you can find out a wide range of information about land parcels anywhere in the US State of Montana right now, for free over the internet. If you want the same data for Scotland, you will be frustrated at every turn, expend an inordinate amount of time and have to pay for it.
The question of Who Owns Scotland has been perennial one for decades. John McEwen had a go at answering it in 1979 and it was the focus of my first book published in 1996. In the early years of devolution, I tried to persuade the then Scottish Executive to open up land information to the public but there was little appetite.
Since then, I have made representations to the Scottish Government and the Parliament during the course of the Land Registration (Scotland) Act 2012 to persuade them to increase transparency and in particular to provide free access to existing land information held by the Registers of Scotland. The proposal was firmly rejected by the then economy minister, Fergus Ewing.
In July John Swinney announced proposals to develop of a Scottish Land Information Service (SCOTLIS), an online portal that would enable "citizens, communities, professionals and business to access comprehensive information about any piece of land or property in Scotland". The service was developed by Registers of Scotland and launched in November 2017 (scotlis.ros.gov.uk).
It is useless.
There is no map-search facility, there is no information beyond an index of titles and nothing on land values or planning. As always, any information you do find, you will have to pay for.
Then, on 1 March 2018, the Registers of Scotland published an Overseas Company Report and a Statistical Report on the overseas ownership of land in Scotland. Against growing demands for greater transparency in who owns land and property across the world, this is presumably Scotland's contribution.
The report reveals the companies registered overseas that own land in Scotland. But this is the tip of the iceberg because it only takes account of land in the modern land register and not the older Sasines register. It doesn't include any information on how much land is owned overseas (my own research shows that 750,000 acres of Scotland is owned in tax havens posing problems for law enforcement and tax authorities).
And yet, the public are denied access to the data underlying the Overseas Company report because to obtain the report will cost you an astonishing £1560. Even if you could afford this sum of money, you would need to pay another £30 per record for detailed information on each of the entries. If you wanted full ownership information for all 1700 companies, that comes to a cool £51,000.
The Scottish Government has asked the Registers of Scotland to complete the Land Register by 2024. This is ambitious but it fails to address the more fundamental question of what is available now and on what terms.
The public deserve access to information about who owns Scotland. It's time to end the secrecy and the costs and open up all information (environmental, planning, valuation, tenure, ownership) in an accessible manner which is free and easy to use by the citizen.
Over the coming months, I invite those with an interest to join me in campaigning for greater transparency and openness in land information.