We need to take action to regulate short-term let market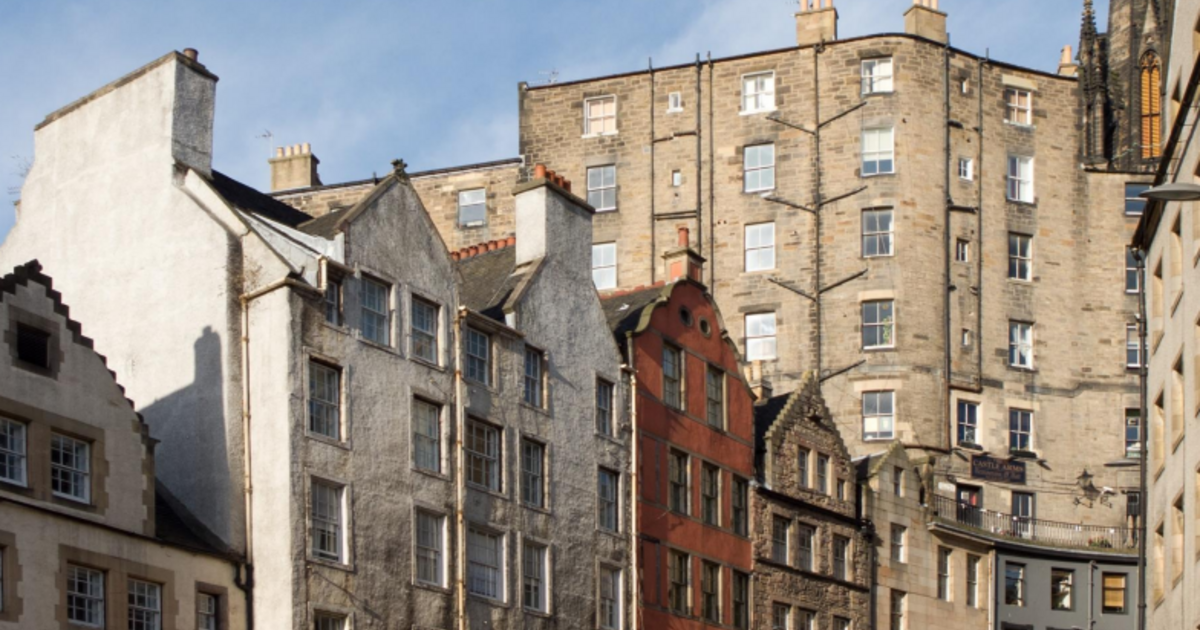 This week, I was fortunate to catch-up on a film, which celebrates the life of one of America's greatest urbanists, Jane Jacobs. In a similar vein to Sir Patrick Geddes, Jacobs' revolutionised how we think about cities as living organisms. Moreover, her pioneering spirit and acute observations brought together policy and practice and it got me thinking about how we manage cities in Scotland.
Listening to Jacobs, I was reminded of one specific quote, which pointedly reminds developers, planners and policymakers of their civic duties: "Cities have the capability of providing something for everybody, only because, and only when, they are created by everybody."
That is a beautiful turn of phrase and I think it links quite well to recent work I have been undertaking around the issue of short term lets.
As you may know, I live in Edinburgh, a wonderful city, that exudes daily reminders of its history through inspiring architecture and natural beauty. The 'Athens of the North' sits proudly as a place, which blends the old with the new. It's easy to understand why the capital is regarded as one of the most attractive places to visit in the world – although, readers from Glasgow might disagree.
Whether strolling up the Royal Mile or along the Grassmarket, we are reminded of Edinburgh's remarkable ability to attract tourists. This month, the population is estimated to inflate to twice its size as the streets become alive with performers showcasing their particular talents to captive audiences. With that exciting buzz, there is also an influx of visitors to the city and that creates extra demand for what sparse accommodation there is available.
In more recent times, this demand has been met by a flourishing new housing sector run on the premise of short term lets. This is a concept, which is creating a range of diverse issues and challenges, many of which I have detailed in briefings I have published this year. Whilst I do not take specific issue with people letting out their homes for just the festival season – that is a practice that is as old as the festival itself. I know that this issue extends throughout the year, causing concern for residents and creating wider economic and social problems for us all.
Of course, the notion of short term lets is not a new phenomenon. As far back as the 1970s, local councils and housing charities have been concerned about the impact of holiday homes in some of Scotland's most scenic rural locations throughout the Highlands and Islands.
Yet, the current scale of this is alarming, particularly given that there are more than 6200 properties available in Edinburgh for short term letting and that more than half of these are entire homes where the owner is not present. From our recent analysis, we also know that £10.6million of taxes, in the City of Edinburgh alone, are being avoided this year due to the boom in private homes being let out as holiday accommodation.
It is disappointing that since the Scottish Government introduced the Small Business Bonus Scheme a decade ago, it has not conducted an economic impact assessment. Yet, thanks to the imprudent nature of this scheme, short term lets are exempted from paying £10.6 million in taxes. There is no justification for this. Consequently, this means that landlords can enjoy the services of the local authority without contributing a single penny.
That, I am sure you will agree, is unsatisfactory from a taxpayer's point-of-view, but also unsustainable for the long term ambitions for our capital.
For every penny that is missing in tax, this could pay for the city's vital local facilities and services, such as libraries, schools and social care – all of which are in desperate need for funding. As these community-based amenities scramble to make ends meet, many landlords are able to enjoy the legal tax breaks that are available to them.
What's more, the impact of this will only worsen as short term letting grows across Edinburgh and Scotland's villages, towns and cities. As more and more properties are removed from the residential housing market, UK and foreign speculators are generating profits, paying no tax and having their property values underpinned by the public services that are provided by the City of Edinburgh Council at no cost to themselves.
Consequently, as this is becoming a potentially lucrative and large scale practice, I am calling for new powers to plan and regulate the use of residential property for short term lets. It's clear to me that we need to bring short term lets under the planning system and give councils the powers to protect the availability of residential accommodation. With appropriate legislation in place, we can then create vibrant and sustainable places for everyone – an idea, which I am sure Jane Jacobs would endorse.
This article first appeared in The National.