New York's bold and urgent action has shown we must think bigger than cotton buds and plastic straws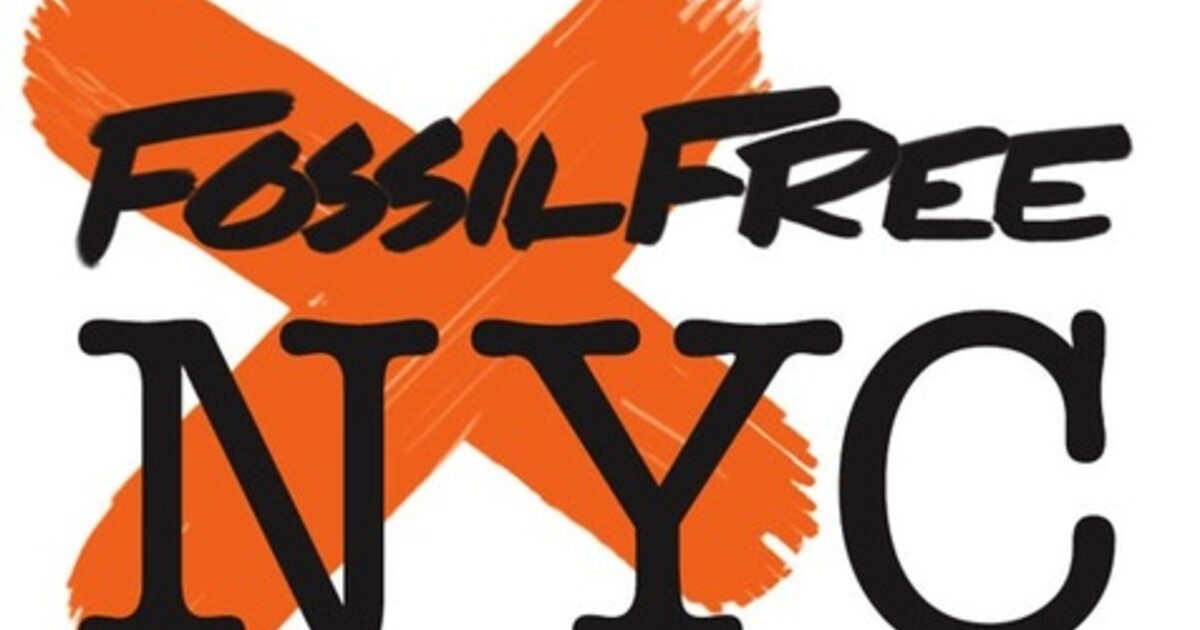 Frank Sinatra told us that it's the city that doesn't sleep, and this week New York's Mayor Bill de Blasio proved that he's not lying down on the job when it comes to the world's greatest environmental challenge either.
He's willing to putting the city's money to work in the fight against corporate fossil fuel interests, announcing that he'll divest its massive $200bn pension fund from fossil fuels, and will sue the five biggest oil companies for damages. Officials have set a goal of divesting from the climate-wrecking industry within five years in what they say would be "among the most significant divestment efforts in the world to date". Welcoming de Blasio's announcement, Naomi Klein described it as "a game changing first step in turning the world right-side-up".
The city is taking BP, Exxon Mobil, Chevron, ConocoPhillips and Shell to federal court, claiming that just 100 fossil fuel producers are responsible for nearly two-thirds of all greenhouse gas emissions, with the five targeted companies the biggest contributors. The court case will also highlight evidence that firms such as Exxon knew about the impact of climate change and sought to downplay it.
Some California county and city governments are already suing 37 fossil fuel companies for knowingly emitting dangerous levels of greenhouse gases. Big Oil has known for decades that its activities have contributed to climate change, and it's time for the polluter to pay.
It certainly gives hope that even under Trump, many people in America are ready to take the fight to the firms responsible for the climate crisis.
The campaign to divest from fossil fuels has been gaining momentum. In recent years even the Governor of the Bank of England has warned of the risks to the economy of continuing to invest in fuels that are ultimately unburnable if we want to limit the damage being caused by rising global temperatures.
There will undoubtedly be a ripple effect from the decision of NYC, the home of Wall Street. Investors will be rethinking how smart it is to have their money in assets that are quickly becoming liabilities.
Christiana Figueres, former UN climate chief and architect of the Paris climate agreement, has said that the transition toward a fossil-fuel-free economy is unstoppable, and governments have a critical role to play.
It's therefore deeply underwhelming to contrast New York's bold and urgent action with excitable headlines here at home about banning cotton buds, and a Michael Gove-inspired masterplan to have a little bit less plastic packaging in some supermarket aisles in 25 years' time. Of course we should encourage alternatives to plastic products, and do better long term planning. But it's also vital to avoid the idea that this problem can be tackled by consumer action alone when what's needed is urgent, economy-wide transition.
There's been little government pushback to suggestions from the oil industry to just leave redundant North Sea oil and gas platforms to rot on the seabed rather than removing them. It's not the first time this idea has been floated. Last year, environmental groups rejected plans put forward by oil and gas multinational Shell to leave the giant legs of some of its four Brent field platforms on the seabed after decommissioning. WWF, Greenpeace UK, the Marine Conservation Society, Friends of the Earth Scotland and a host of others slammed the proposal. They rightly pointed out that if done right, decommissioning of North Sea infrastructure could open the door to a new industry that could not only create thousands of jobs, but do so by cleaning up a polluting legacy.
More than 100 North Sea platforms are due to be decommissioned over the next ten years, along with over 1,800 wells and 7,500 kilometres of pipeline. Companies have a chance to develop world-class competencies in decommissioning both in the North Sea and around the world. Leaving platforms and pipelines in the sea makes neither environmental nor economic sense.
Both the UK and Scottish Governments like to claim credit for environmental action, but they both want ever bigger tax breaks for the very companies that are at the root of the environmental crisis. And it's striking that the SNP's Westminster Leader Ian Blackford has added his name to cross-party calls for the UK Parliament to divest from oil, coal and gas… while the SNP in Government in Scotland pledge their unwavering support for further exploration and maximum extraction. They can't have it both ways.
The First Minister claims to want to lead by example but Scotland is already being left behind. New York's bold and urgent action has shown we must think bigger than cotton buds and plastic straws, as worthy as those campaigns are. Time is running out to embrace the positive future that Scotland can have when we leave the age of oil behind us.
This article first appeared in the National