May's deal gives Scotland neither what it needs nor what it wants; it's vital we show the clear will of the Scottish Parliament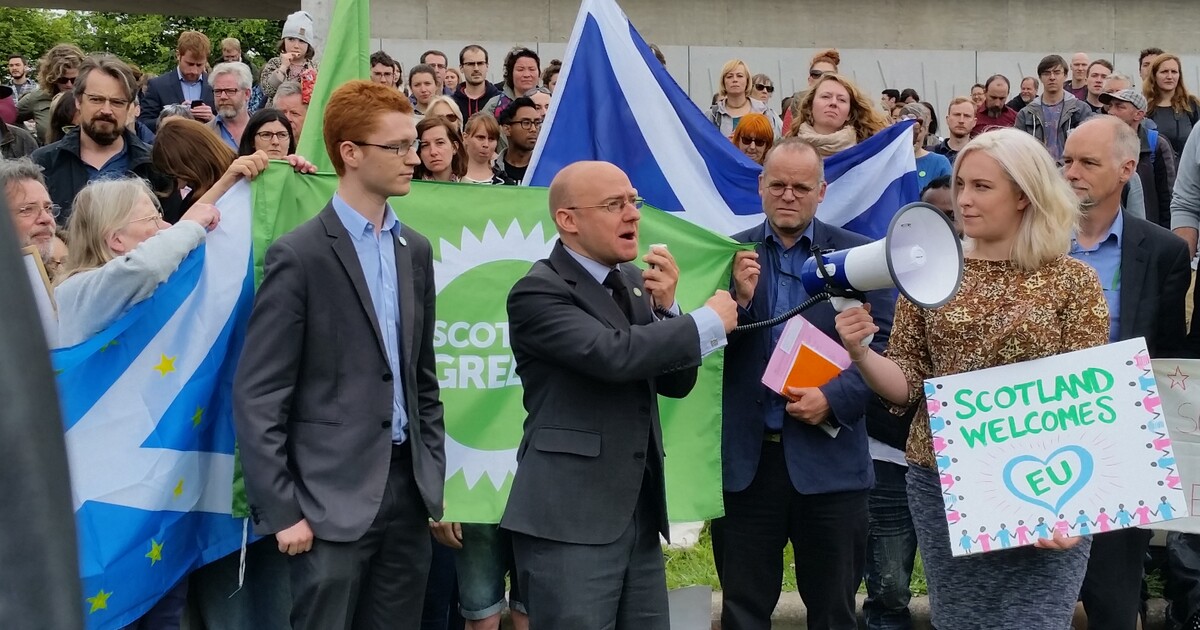 Of all the unedifying moments there've been over the past two years since the Brexit vote, this week's macabre spectacle of the Prime Minister working her way round the UK trying to sell her dead duck of a Withdrawal deal is surely a new low.
With any politician's charm offensive, it's always tempting to fall back on the old joke that what they lack in charm they make up for in offensiveness. Theresa May and her team did their best to prove that true, insulting everyone's intelligence by trumpeting the falsehood that we're all getting bored of Brexit, and insulting this newspaper by banning its reporters from the Glasgow leg.
New analysis by both the Scottish and UK Governments showing that any form of Brexit will make people poorer underlines why the threat of Brexit remains uppermost in the public interest. No one voted for a £100 billion-a-year black hole, nor did they choose to erode citizens' rights or open up a gaping hole in environmental governance.
It's been pitiful to watch Ministers' media training stretched to breaking point as they struggle to stand up the PM's claims that our best days are ahead of us.
And as far as 'wheeling out the big guns' goes, it was telling that the business leader who came out for the Tories just before the PM's visit to Scotland was Jim Ratcliffe of Ineos – a tax-dodging billionaire who Scotland has already told to 'frack off'. The Brexit deal might serve his own self-interest, but for the rest of us it stinks.
No amount of PR can hide the political reality that the deal won't pass a vote in the Commons – the PM can barely muster support for her deal beyond the so-called 'payroll vote' of Government ministers and hangers-on. So naturally, attention is moving on to what happens after she loses.
It is obvious that there's no majority for 'no deal', and it's a false binary to suggest that is the only other option. The PM herself has said before that 'no Brexit' is an option, so it's essential that we now get clarity on the path to that outcome.
The rational option, if Parliament is going to stay deadlocked, is to back a People's Vote. In the wake of the deal falling at the first time of asking, momentum could start to swing decisively behind that option.
That's why my colleague Andy Wightman was in Luxembourg at the European Court of Justice this week to hear legal arguments on the case he has brought with Ross Greer and SNP and Labour politicians to find out whether and by whom the UK's triggering of Article 50 can be revoked. That legal clarity is urgently needed, and thanks to their case it will soon be available.
The bizarre position of the UK Government's counsel was that they don't have a view on whether it can be reversed or not – they just don't want anyone to know! It's a disgrace to democracy that they've spent a small fortune trying to stop Parliamentarians from knowing all the options open to them. The legal opinion due next week from the Advocate General could be decisive ahead of the parliamentary vote on the deal.
Next week, Holyrood will also have its say. Greens expect to join forces with Labour, SNP and Lib Dems to clearly reject both 'no deal' and the Prime Minister's botched deal, arguing that all other options must be kept open to get a better outcome. After two years where the Tories have shown nothing but contempt for devolution and a presented us with a deal that leaves Scotland as the only country getting neither what it needs nor what it wants, it's vital that we show the clear will of the Scottish Parliament. That means committing both to respect Scotland's overwhelming remain vote, and to look after the interests of our own citizens and our strong relationship with our neighbours.
Into this melee comes the prospect of a TV debate, with the now customary pre-debate-debate about who should be involved. It's perhaps too much to expect broadcasters to learn from recent history on such matters, but it's fairly obvious that exactly no one thinks a straight face-off between Theresa May and Jeremy Corbyn can appropriately reflect the range of views on this generation-defining issue. For goodness sake, between the two of them they won't even be able to represent the views within their own parties.
If the debate goes ahead, it's imperative that advocates of a People's Vote have a voice, that the nations and regions of these islands are heard clearly, and that a place is also available for at least one person able to articulate the profound human cost we'll bear collectively unless we take the chance to stop Brexit altogether.