Making a fairer Scotland for disabled people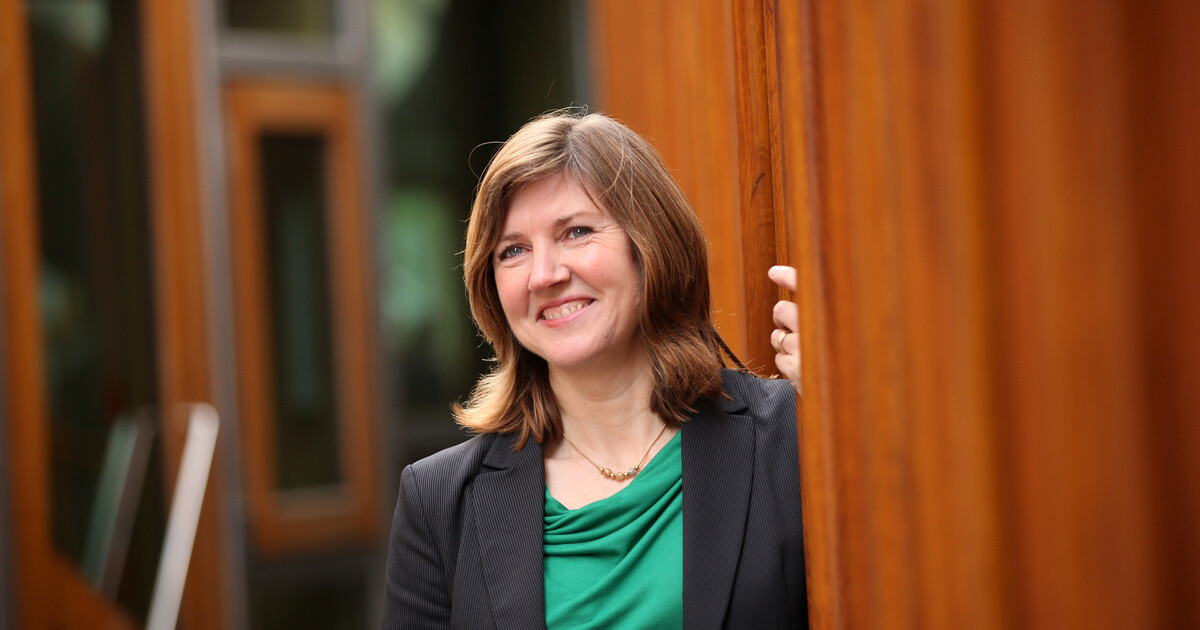 This week, I spoke in a debate about a disability delivery plan. The government's "A Fairer Scotland for Disabled People" plan, which lays out an ambitious approach to achieving disability equality, is one that I broadly welcome.
With non-disabled people being almost twice as likely as disabled people to be in work, and given that that figure has barely changed in more than a decade, the Government's aim to halve the disability employment gap is welcome and could not be more urgently needed.
As a supporter of the one in five campaign, which seeks to promote the involvement in public life of the 20 per cent of Scots who experience a disability or health condition, I very much welcome the pledge to support new job opportunities for disabled people in politics and in the third and public sectors. So many of the actions that are listed in the plan will come to fruition only when disabled people are properly represented at all levels of policy making, so that is a positive step. I ask ministers to consider whether 120 posts over four years will be sufficient or whether we can be more ambitious. Perhaps the debate will serve to encourage interest.
Having stood on a manifesto pledge to increase opportunities for disabled people to access modern apprenticeships, I was really pleased to see action 36, to widen access to modern apprenticeships for disabled people, and action 37, to pay them "the highest level of Modern Apprenticeship funding ... until the age of 30."
Helping people with disabilities and health challenges to stay in work once they have found it is important too, so I am glad that that is recognised by the plan.
As much as work can be a positive force in our lives, too many Scots work in jobs that do not promote healthy working practices or an appropriate work-life balance, so we are faced with a significantly increasing number of people who leave work for health reasons—in particular, because of poor mental health. Integration of health, disability and employment support to ensure that people can stay in work is laudable, and I look forward to working with the Government to achieve it when the full devolved employability schemes begin to operate in 2018.
I ask Conservative colleagues who focus on keeping people in work to speak to their UK colleagues about cuts to the Motability scheme, which have had a devastating impact on many people's ability to attend work.
However, I question whether the disability plan takes into account the broader economic transformation that Scotland needs for all Scots—disabled and non-disabled. We have an economy in which too many jobs are low-paid, with highly variable hours, and which do not protect people from poverty. Disabled people are more likely than non-disabled people to work in those jobs. Halving the disability employment gap will not be the achievement that we all wish it to be if it is achieved by encouraging disabled people into work that does not offer the economic security that we want work to offer. The quality of all jobs must improve.
After years of slow but steady progress, the move towards equality for disabled people has gone into reverse in the past few years, in particular as a result of disability benefit cuts. Those cuts have—as the motion notes—been criticised by the United Nations as "grave and systematic violations" of disabled people's human rights.
I accept that the Scottish Government recognises the terrible impact of the cuts and has made some positive first moves in response to them. Stepping in to save the independent living fund when it was axed by the UK Government has helped more than 2,000 people, and the proposed expansion will help many more. Implementing the Green manifesto pledge for a national healthier and wealthier children project could, based on evidence from the original scheme in Glasgow, help disabled parents and children to access disability living allowance and personal independence payments. However, I am concerned that the disability plan does not demonstrate a clear strategy for responding to those cuts and to the many more cuts that are still to come. By 2020, for example, 70,000 Scots will lose up to £900 a year through cuts to employment and support allowance, and another 70,000 will lose as much as £2,600 each in the move from DLA to PIP.
I would welcome the Scottish Government's taking a clear position on whether it is willing to use fully the new devolved benefits and tax powers to mitigate the impacts of welfare cuts on disabled people. A fairer disability benefits system, which I have no doubt the Scottish Government seriously wishes to establish, must recognise that some users of the system will have lost thousands of pounds, which will have had negative impacts on their health and wellbeing and on the likelihood of their accessing employment. If the system does not do that, the Scottish Government will be tacitly accepting the cuts.
After years of cuts that have eroded the human rights of disabled people, "A Fairer Scotland for Disabled People" puts those rights at the heart of the strategy to create a more inclusive society. The plan to achieve that is appropriately ambitious, but the Scottish Government must recognise the weight of expectation among disabled people because of that ambition, and it must recognise the dreadful extent to which some disabled people have suffered in recent years as a result of Westminster's welfare cuts. They will be looking for bold and radical change. If the Scottish Government is willing to pursue the plan that it has laid out to the radical extent that is needed to achieve equality for disabled people, it can be assured of Scottish Green Party support.