It's time for bus reregulation and a public transport system run for everyone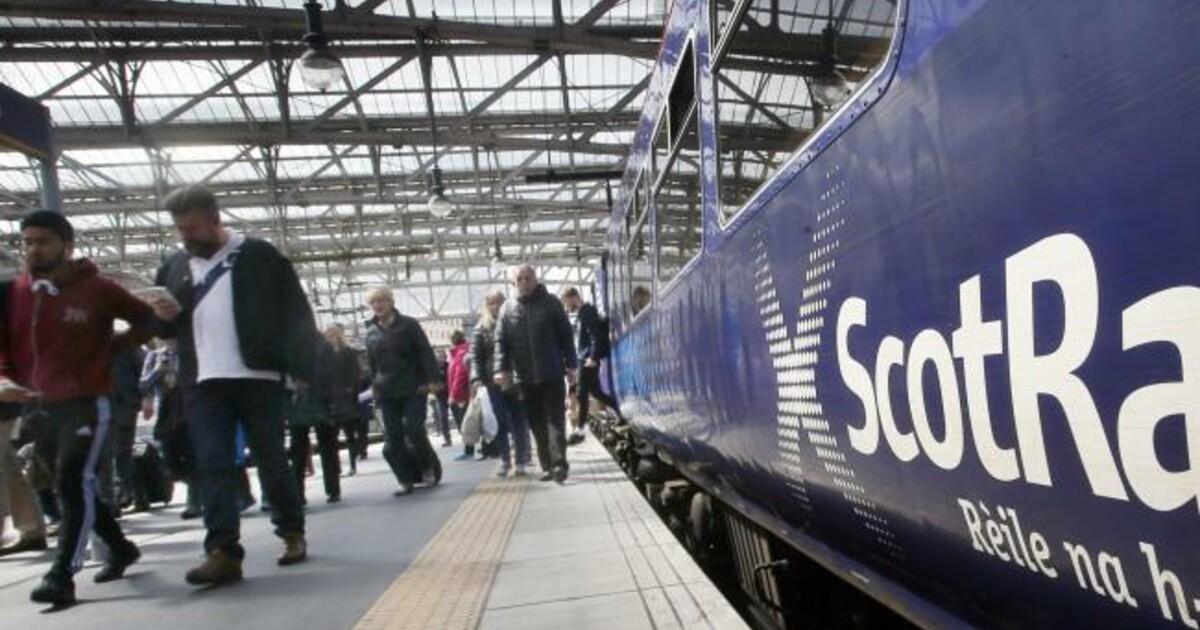 "A developed country is not a place where the poor have cars. It's where the rich use public transport." This famous quote from Enrique Penalosa, former Mayor of Bogotá in Colombia, is a bumper sticker we should be paying a bit more attention to.
Bus services are one of the biggest issues for hundreds of thousands of people in every corner of this country and it is exactly the kind of issue that MSPs' constituents expect us to get to grips with.
More than 400 million bus journeys are made in Scotland every year. That is more than three-quarters of all public transport journeys. That is people going to work, school, college and university, visiting friends and family, going to the shops, going to the pub. For people who are looking for work, a reliable and affordable bus route to their local jobcentre - which might be far less local thanks to Tory cuts - is often the only thing between them and benefit sanctions. Despite this, bus services are treated as anything but a public service across most of Scotland. Instead, they are run in the interests of private companies and their profit margins. As a result, when times get tough, routes get cut and fares rise.
Over the past ten years, one fifth of bus routes in Scotland have been cut. In the decade up to 2014-15, the number of local bus journeys fell by 46 million. During that period, bus fares increased by 13.5 per cent above inflation. Time and again, communities outside the cities have been left cut off or have faced increased journey times as buses have become more infrequent and more expensive. First Bus and McGill's in the West of Scotland recently upped fares, at a time when many people have not had a pay rise for a decade and many benefits have been frozen.
A recent YouGov poll found that the policy most people regard as most progressive is reducing bus fares. More than half of low-income households do not have access to a car, and many also rely on public transport. People who have mobility issues as a result of an impairment or old age rely on buses to go about their daily lives, as do children and young people who travel to school, college, university and work.
Lothian Buses is often held up as an example of a transport company that is run very much in the public interest, and it's certainly the model I'll be looking to replicate by way of the forthcoming Transport Bill. When First Bus decided to cut all its routes in East Lothian, Lothian Buses' local subsidiary East Coast stepped in, and now the routes are run to a better standard and are being expanded due to their popularity. Local authorities can also offer a subsidy for the operation of a socially necessary service that cannot be provided commercially, but only once it has established that it cannot be so provided. It shouldn't have to take a crisis for public transport to be run well.
Private profit should have no place in an essential service. It's not acceptable that private providers can cherry-pick the most profitable routes and leave others stranded at the bus stop. The only priorities should be to provide an affordable, accessible and environmentally sustainable service for our communities. And Green support for buses isn't a criticism of car ownership, as the motor industry lobby would have you believe. As a Lochaber man, I know only too well that in rural communities a car is often a necessity.
Passengers are not the only people who lose out when profit is the overriding motivation. In Aberdeen, First Bus drivers have resorted to industrial action over an assault on their pay and conditions. They certainly have the Greens' solidarity.
How buses interact with other forms of road transport is also a crucial issue if we're to reduce pollution and congestion, and improve safety for cycling and walking. For example, in Inverness many people are frustrated about the efficiency of the city's bus service but little is said about Highland Council's active encouragement of private motor cars into the city centre. In Edinburgh, the council opened up bus lanes to general traffic and it wonders why congestion hasn't improved. The lack of joined up thinking is incredibly frustrating.
I want the forthcoming Transport Bill to be an opportunity to promote models such as the Lothian Buses model and to make better use of services. We need to ensure that public options are available across Scotland, so that everyone can enjoy high-quality services. The private sector free-for-all experiment with public transport has failed for decades. It is time for reregulation and a public transport system that is run for everyone.
This article first appeared in The National.