It is right that the people - and not a government they did not elect - choose where we go from here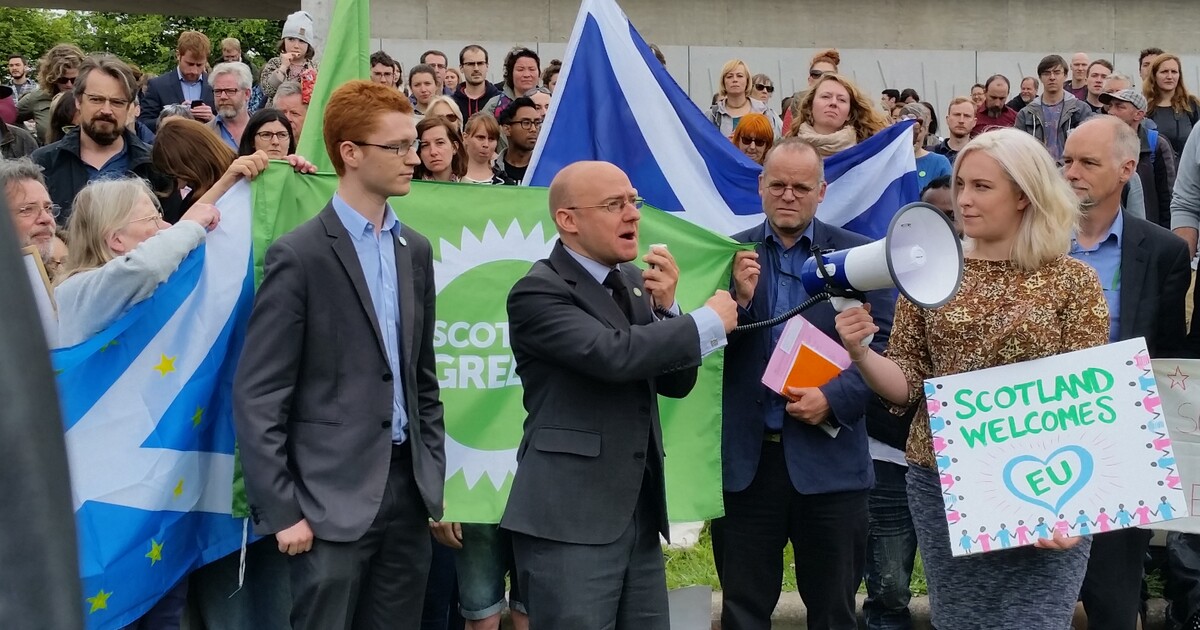 This week, the Scottish Parliament will be asked to approve the Scottish Government seeking what's known as a Section 30 Order. This would give Holyrood the temporary power to hold a referendum. It's a step that is clearly needed if we're to give Scottish voters a choice about their own future.
The Tories are denying reality when they say there is no mandate for asking for this power. There is clearly a pro-independence majority in the Scottish Parliament and Green MSPs have always supported grassroots democracy; it's quite literally one of the founding principles of our movement. In a situation where the votes of 2014 and 2016 cannot be delivered, it is right that the people - and not a government they did not elect - choose where we go from here.
Following the devastating Brexit vote last June, Scottish Greens consistently called for Scotland's Remain vote to be respected. At our autumn conference we agreed that a Section 30 order was necessary and that plans for a fresh independence referendum should be advanced, in case it proved necessary.
By contrast, the Tories have been nothing short of reckless and destructive in their actions since the Brexit result. They have taken a Leave vote across the UK, won on no clear prospectus, as a mandate for ripping us out of the Single Market, which even Leave campaigners promised not to do and which flies directly in the face of the manifesto they were elected on in 2015.
Labour's opposition hasn't been worth the name. Even when amendments to protect the millions of citizens from the rest of Europe currently living here were stripped away, they voted through the Article 50 bill. For Jeremy Corbyn to announce that the 'real fight starts now' after his party rolled over to a Hard Right Tory agenda is frankly pathetic.
And the Lib Dem position hardly merits mention. Fighting for British re-entry into the EU is hopelessly unrealistic and ignores the one option on the table which would protect Scotland's relationship with Europe and the 180,000 other European citizens living here today.
It's clear that not everyone who voted No in 2014 is willing to see Scotland dragged along with the agenda of Tory right-wingers who want to do away with workers' rights, environmental protections and the principle of free movement. Whilst it would be wrong to characterise every Remain vote as being tantamount to a Yes vote, it would be wrong to portray every 2014 No vote as an endorsement of what the UK is now set to become.
This week's vote at Holyrood is about having the power to give the people of Scotland a choice. A choice between rudderless chaos and being in control of our own future. As Greens we believe a fresh independence referendum should include votes at 16 and for EU citizens in Scotland, and that it should be conducted under the same world-class arrangements as in 2014. And as Greens we will once again help shape the case for independence, setting out a vision for an independent Scotland with its own currency, a bold reindustrialisation plan which harnesses our green energy potential and the grounding in social, economic and environmental justice which any new nation should start with.