Glasgow's Low-Emission zone will mean a cleaner, greener city
The introduction of Glasgow's Low Emission Zone can save lives and be a vital step towards a cleaner and greener future for the city, writes Scottish Greens councillor Jon Molyneux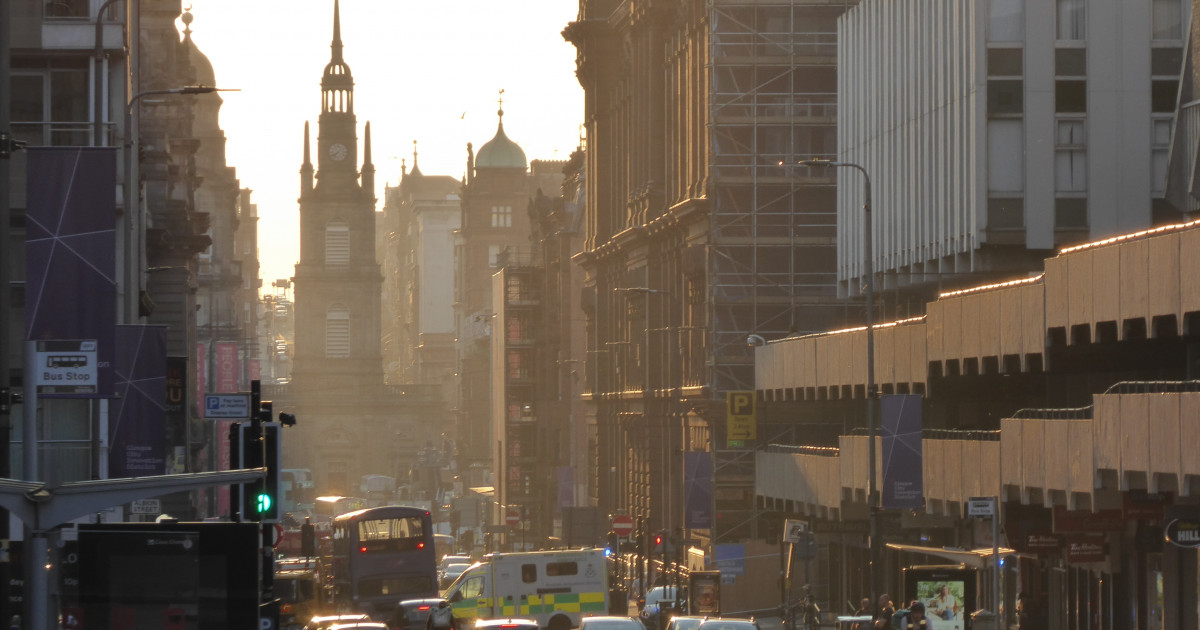 Glasgow's Low Emission Zone (LEZ), which comes fully into force today is a long overdue step towards cleaner, safer air.
In practice, it means that any non-exempt vehicle which doesn't meet required emissions standards will be subject to a penalty charge each time it enters the advertised LEZ. The zone covers the city centre, bounded by the M8 to the north and west, the Clyde to the south, and the High Street and Saltmarket to the east. The penalty charge will start at £60 and could rise to £480, escalating with each successive offence.
For petrol vehicles the standard is Euro 4, which generally means those registered from 2006 onwards, and for diesel it is Euro 6, which is generally vehicles from 2015 onwards. Exemptions are in place, including for emergency services and blue badge holders.
There have been many hyperbolic responses to the LEZ, including from Conservative and Labour councillors opposed to the scheme. Those responses seldom acknowledge that this is a public health measure designed to protect and improve the lives of many vulnerable and excluded people.
Toxic air is a killer. It is linked to around 2,500 deaths in Scotland each year. In the greater Glasgow area, there are tens of thousands of people with chronic lung and respiratory conditions, like asthma, for whom exposure to air pollution puts them at risk of hospitalisation. This places entirely avoidable strain on our NHS.
That's why the LEZ has been widely welcomed by charities including Asthma and Lung UK and British Lung Foundation, who, like the Scottish Greens, have campaigned for this over many years.
Indeed, anyone who says that this scheme is rushed, is talking utter rubbish. We have now been talking about LEZs for over a decade and the Council agreed to implement one back in 2017.
Back then, Greens argued that it should have been implemented sooner. We would still like to see more action taken to reduce pollution, not just below legal levels, but to come in line with World Health Organisation guidelines. According to the Council's data there is only one air quality monitoring station in the city recording levels below the WHO's standards. We need to ensure a transformation in active travel and public transport, reversing decades under Labour where the private car has been allowed to dominate city planning, despite Glasgow having one of the lowest levels of car ownership in the country.
Of course, with any change, there needs to be support for those affected, and we have worked to ensure help is there for people who need it. We have supported measures to give taxi drivers and city centre residents more time to comply.
However, Labour and Conservatives have shown themselves, unsurprisingly, to be shameless opportunists. Both initially backed the scheme but have since abandoned vulnerable people by calling for a delay - indeed Labour, having first backed the Greens in wanting the LEZ delivered more quickly, then voted for the agreed schedule, and have only u-turned at the eleventh hour. That's a shocking lack of leadership on public health.
In truth, the LEZ is a modest change, which will help bring air quality within legal limits, but we can and must go further.
City politicians who have opposed the LEZ need to have a word with themselves. The climate crisis demands even radical action in the months and years ahead. That needs leadership, not unprincipled opportunism.
The simple fact is we can't exempt people from their chronic ill-health. All we can give them is cleaner air that is safe to breathe. They need the LEZ now and Green councillors are proud to have helped deliver it for them.