Forget air tax cuts, let's invest in the public transport we all use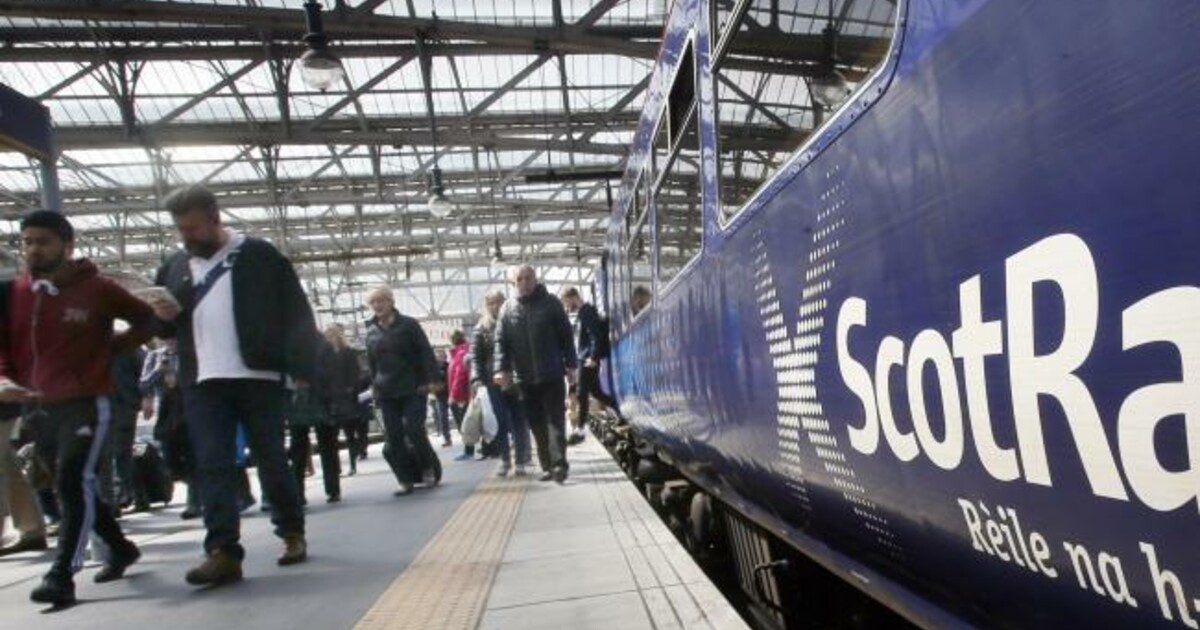 Rail passengers in Scotland will see another rise in regulated rail fares from January next year, this time by 3.6%. So when I heard that the Scottish Government was to announce a transport policy aimed at reducing fares, I thought great! Only, this wasn't for public transport, but airline tickets.
Given that Ryanair has been accused by the Civil Aviation Authority of 'persistently misleading passengers' can we even trust that any tax cut will be passed on to families? All the while road transport continues to be put first. Billions are spent on new roads, while existing ones fall into potholed disrepair and getting the relatively tiny investment needed for reliable public transport is like pulling teeth.
Now aviation is being given a free pass to pollute while the rest of the economy is faced with the urgent need to cut emissions. And public transport just keeps getting ever more expensive, stripped of the taxpayer support which is needed for a system that meets the actual needs of society.
It therefore makes no sense whatsoever for ministers to press ahead with a cut to ADT when three out of four people in Scotland would rather the government prioritised spending on everyday public transport. The same poll also shows fewer than one in ten would choose the ADT cut, in contrast with nine out of ten people who preferred investment in public transport, fixing potholes and new infrastructure.
The government's case for cutting Air Passenger Duty unquestionably unravelled a bit more this week. Firstly, a report by Fraser of Allander states there's an 'absence of evidence' that a cut will create more business for Scottish airports, and with our polling, we now know that ministers are getting their transport priorities badly wrong. Then we had a respected climate change report highlight how 'more needs to be done' to reduce emissions, especially in transport.
The government needs to get real on its transport policy and hold off on boasting about the very small increase in cycling use because this will do little to offset the pollution generated from rising car and air travel. With the fall in bus passenger numbers, ministers are also failing to realise how important buses are for people on low incomes and in rural communities.
I don't think they fully realise that climate change is one of the most serious threats facing the world. Our future and our children's future is at stake. Air travel is the most polluting mode of transport by far – the amount of environmentally damaging carbon emissions a plane generates is significantly higher than any other mode of transport that most people use.
A good comparison is the difference in emissions that come from on one hand a car driving, and on the other hand a plane flying, the 400 miles from Glasgow to London Heathrow. Flying produces six times as much emissions per person as driving – it would still be better for the environment for each person on a fully booked plane to drive that journey.
The First Minister has tried to justify the intended consequences of an ADT cut - rising flight numbers and airport expansion - by saying: 'any increase in emissions in one area, we must work harder in other areas to ensure that we drive down emissions overall'. But because air travel is so much more polluting than anything else that most people do, there is no way around it – we cannot meet our climate change targets whilst also overseeing an expansion in aviation.
The pollution that planes create can have negative effects on peoples' health. For example, children and adults who have asthma find that air pollution makes their asthma worse and can trigger an asthma attack - there is even some evidence that air pollution plays a part in causing asthma. Across towns and cities in Scotland, the number of pollution zones - where safety standards for air quality are regularly broken – has been rising. Poor air quality is particularly dangerous for pregnant women and young children, and research has recently shown that across Scotland 2,500 people a year die early as a result of the negative health effects of air pollution.
Compared to this, noise pollution from planes taking off, flying overhead and landing seems like a minor issue. But as anyone who lives on a flight path can tell you, noise from planes will keep you awake at night and can cause stress and tiredness in your day to day life.
Rather than listening to the aviation industry lobbyists, ministers need to listen to the public, cancel their proposed tax cut and step up investment in the buses, trains and bike lanes we all need. The government's air departure tax cut policy is unwanted, unnecessary and unsupported; it's time to dump it once and for all.
This article first appeared in The National.