Climate Weak: Scot Gov claim to be world leader is becoming absurd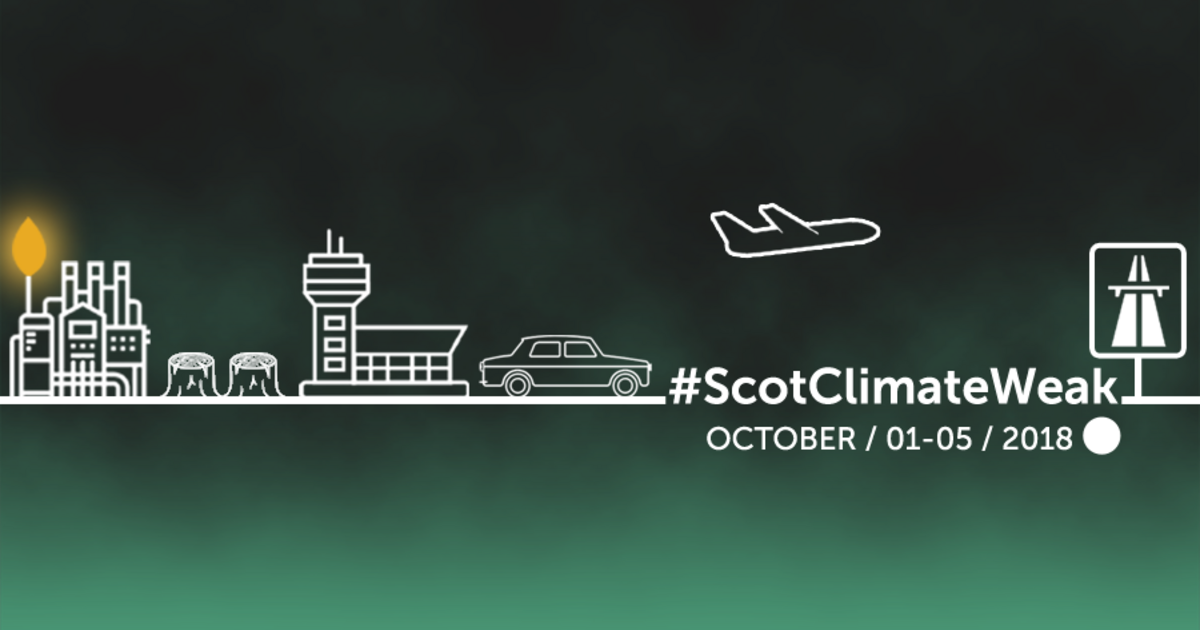 This week the Scottish Government is running a five-day "Climate Week", no doubt celebratory in tone, but there are three key areas where their claims of being a "world leader in climate change" are becoming absurd.
No net-zero target has been set –The government is only offering to reduce emissions by 90% by 2050, but 100% effort is needed for Scotland to retain its position as a world leader on tackling climate change.
Transport emissions are rising year-on-year –Transport Scotland statistics show the number of journeys made by car has increased by 7.2% from 2012-2017 while bus passengers have fallen by 9.5% and cycle journeys by 6.5% over the same period.
Warm homes need a boost – The latest figures suggest only around 5% of homes are heated by renewable sources. The government had a target to "eradicate fuel poverty" by November 2016 and failed to meet this. Around 649,000 homes are in fuel poverty (26.5% of all homes).
Climate week is turning into the government's yearly boast of the few things they're doing to tackle climate change while trying to hide the areas where they are climate weak. There is mounting scientific evidence, including leaks from the IPCC's upcoming global climate targets report, that unless decisive action is taken now we will see dangerous levels of warming by the 2040s. As a result, Scotland risks falling behind many countries, including Sweden, Iceland and New Zealand, who have committed to net-zero targets by 2050 at the latest.
Sales of electric vehicle sales in Scotland are now also behind the UK and emissions-heavy car journeys are rising, while low carbon transport options are experiencing a decline. The Scottish Government has an unambitious target for 10% of everyday journeys to be made by bike in 2020, but so far it sits at 3%.
In order to meet Scotland's climate change targets we need the heating in more of our homes to come from renewable sources. We also need to urgently increase the energy efficiency of homes, with better insulation and fittings installed to keep them warmer with less energy. A mere 5% of homes are heated by renewable sources and that just won't do.