Andy Wightman: Market forces that sell out our families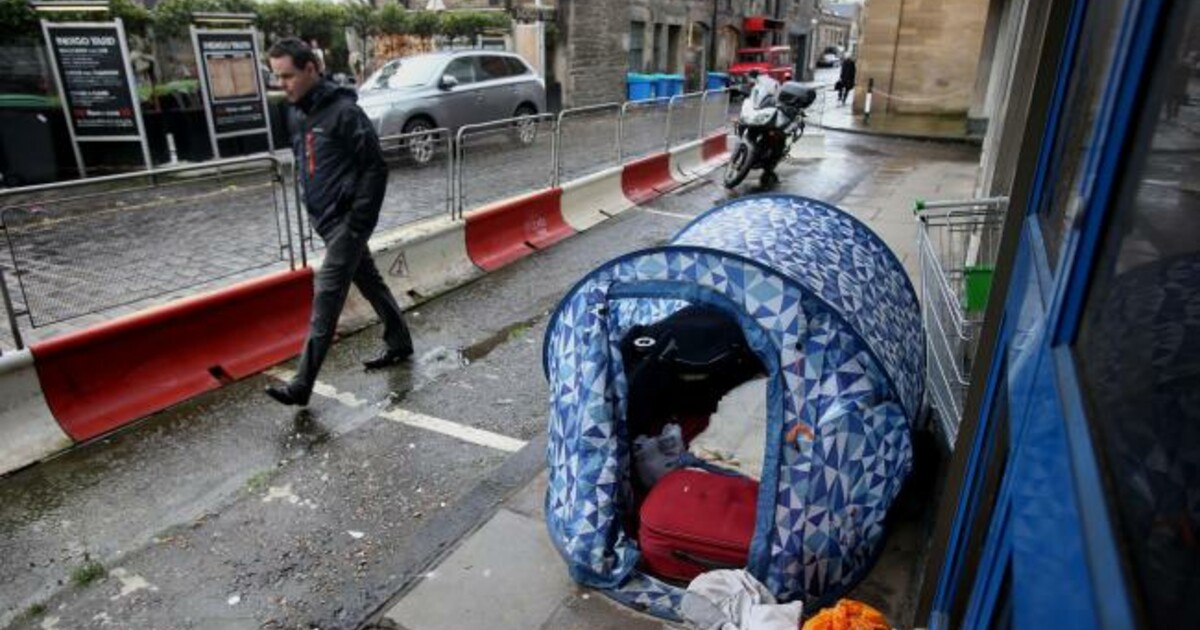 Every time I walk along South Bridge in Edinburgh, my eyes are always drawn to a small digital sign that sits unobtrusively outside a hotel advertising that day's daily tariff. Over time, I've come to realise that you can expect to pay anything from £40 per night on a midweek day in winter through to £200 per night to stay within a stone's throw of most cultural attractions at the height of the Festival in August. Whenever I see this sign I like to think of it as a sort of economic barometer.
It's a simple demonstration of market economics in action. We might not always agree with the changeable pricing strategy that's in place but it's an inherent part of this sector. Of course, there is much more to it than this. As an MSP for Lothian, I think this variability symbolises the deeply troubling concerns many of us have over access to decent and affordable accommodation – not just for visitors to the city but residents too.
Access to shelter is a basic human need. Indeed, this was subscribed by Article 25 of the 1948 Universal Declaration of Human Rights, which set out international safeguards to adequate housing that were followed by Article 27 of the Convention on the Rights of the Child in 1990. But, worryingly, there is a growing deficit in how people and children are housed in Scotland.
Take for example figures released this week by the Scottish Government. In the last year, it was found, that there has been a 17% increase in children living in temporary accommodation. That is a shocking figure for a country as rich and 'progressive' as one would consider. Yet in reality this means that over 3000 households in villages, towns and cities across Scotland are affected.
Last winter, Shelter produced a report on families living in temporary accommodation, which gave a graphic insight into the daily experiences faced by those waiting to be placed in housing by their local authorities. The report underlines the daily occurrences facing families throughout the country in living in poor quality, cramped living environments that are fundamentally unsuitable for children to grow up in. Surely our most vulnerable families should not be exposed to living like this?
Yet, outside of temporary accommodation, the problems don't stop there. For many children, the indirect consequences of their housing arrangements mean that many develop acute cases of anxiety, stress and behavioural issues. Often due to the unfamiliarity of where they are placed, we know that parents, teachers, health and social care professionals are routinely involved in supporting children who are negatively affected by their living environment. The added pressures on already stretched resources identifies this as a priority issue, which myself and my Green colleagues will be working on to ensure that vulnerable families are appropriately housed.
There are multifaceted ways in which we can lessen pressure on the housing system. One area of work, which I've been involved in recently could address aspects of the inadequate housing situation we find ourselves in.
Concerned constituents throughout Lothian have contacted me to tell of their fears over short-term lets. In tenement closes, which were once the epitome of community in urban Scotland, there now resides only a few permanent residents – the remaining properties are let out at exorbitant rates by rent-seeking landlords. Without any regulatory licencing on this, landlords can let out residential flats or homes as effectively businesses while paying domestic rates and pulling in a regular profit.
Across Edinburgh, there are around 1500 entire flats or homes, where the owner isn't present, that are rented out frequently for an estimated 179 nights per year. Linked to this, more than a third of entire flats or homes advertised are owned by professional landlords who own and run many properties across the city.
This issue doesn't just relate to a lack of secure tenancies for people, it also has a more sinister element. Given that many people are on holiday while staying in short term lets it's more often than not that tenements, which are homes, are being treated as hotels. In the more extreme end of things, constituents have told me of anti-social behaviour taking place in properties, which has drawn the attention of Police Scotland.
There is no reason why we cannot provide good housing for all, while at the same time being open to accommodating visitors. But, frankly, we need to develop better regulation to ensure that no one is alienated by current policy. That is a key priority for me, and in the next couple of weeks I will host a roundtable meeting on this matter to explore how appropriate licencing can be put in place to regulate existing practices. Without intervention, we will be unable to deliver fair and appropriate housing for all.
This article first appeared in The National.