#active SGP Update - 63 days to go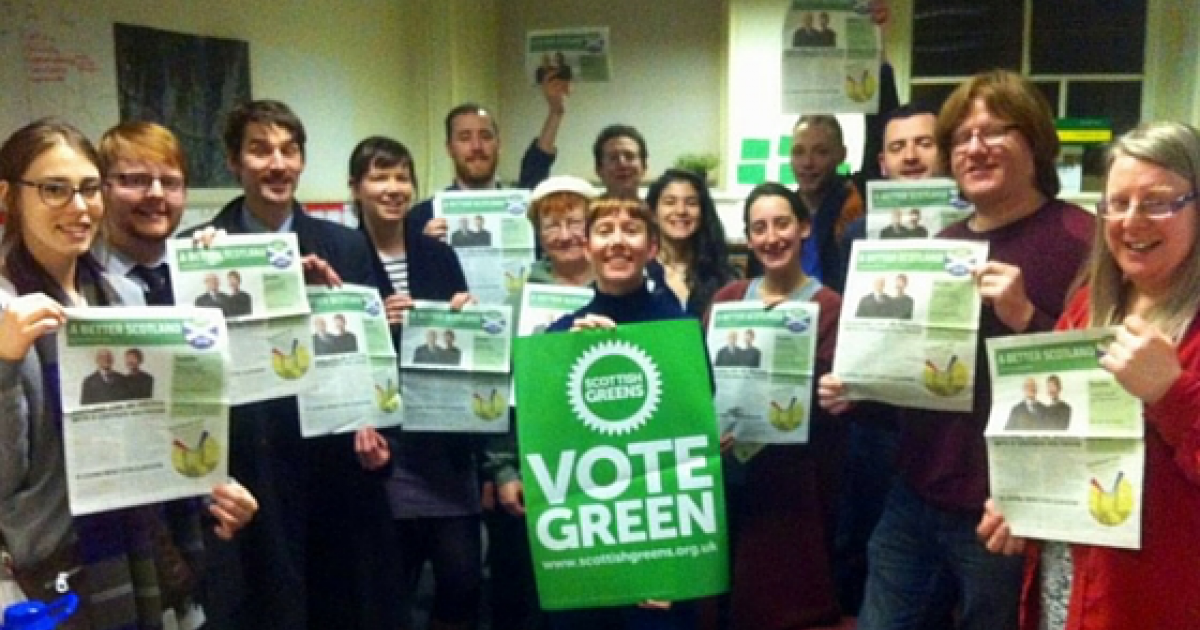 Vote. Donate. Volunteer!
Thank you for all your hard work so far, a better Scotland needs a bolder Holyrood. And to make that happen Glasgow needs both Patrick & Zara elected as MSPs.
We can #scrapthecounciltax We can #banfracking Scotland can provide good homes for all. Let's do it!
Register to vote
Check you are registered and apply for a postal vote today
Have you donated to the Glasgow Crowdfunder?
This is a people-powered campaign, and your donation will make a difference.
Your donation will put campaign materials directly into the hands of local activists. It will target key voters through mailings and street stalls. It will deliver a postcard, on the eve of the election, to a voter who's still undecided. And not a penny will be wasted.
Don't Sell Off Our Stations
Friday 4 March 5pm
Meet outside Glasgow Central Station
Join Patrick Harvie outside Glasgow Central Station.
The Scottish Greens are joining the We Own It campaign to protest against the continuing privitisation of the railways, such as the proposed Network Rail sell off which will include stations like Glasgow Central. The Scottish Greens and Patrick Harvie say "Don't Sell Off Our Stations!"
Hillhead Canvassing
Monday 7 March 5pm
Meet at the Kelvin Campaign Hub
Includes training from 5pm and canvassing from 5.30 - 7.00pm.
Southside Greens Land Reform Public Meeting
Monday 7 March 7pm
The Pearce Institute
Join Zara Kitson and Andy Wightman to discuss how Scotland can #scrapthecounciltax and replace it with a fairer alternative.
Kelvin Canvassing
Tuesday 8 March 6pm
Meet at the Kelvin Campaign Hub
Includes training from 6pm and canvassing from 6.30 - 8.00pm.
Phone Banking
Wednesday 9 March from 5pm
Meet at the kelvin Campaign Hub
Join Glasgow East Greens to recruit more volunteers to the campaign.