A chance to get Scotland's rail potential back on track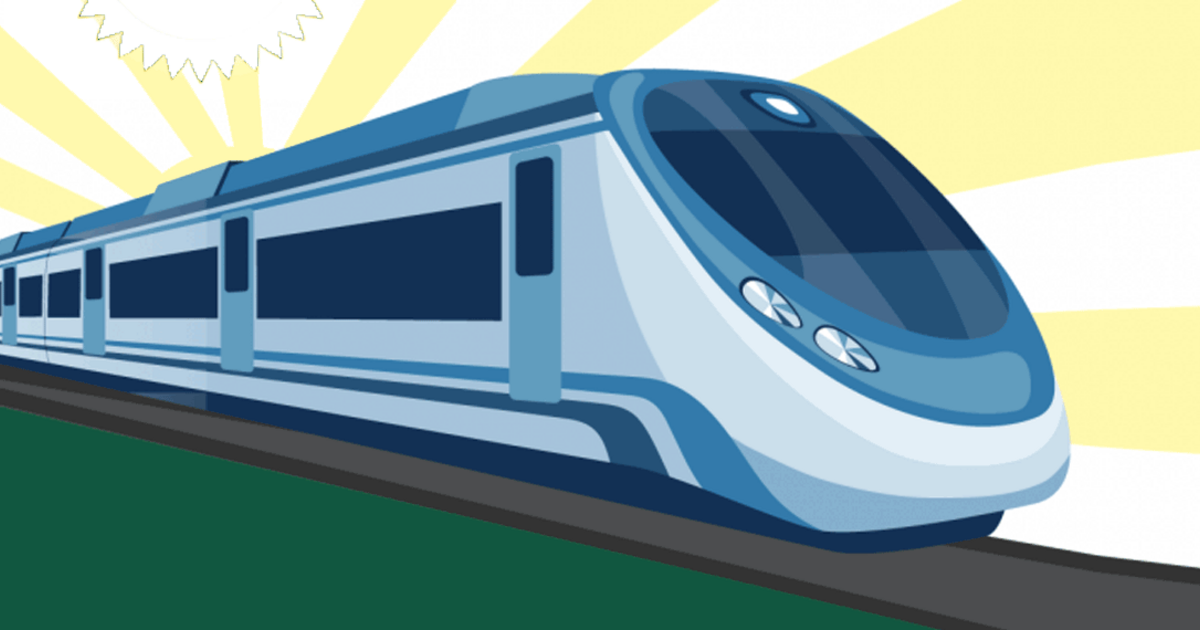 "A catalyst for investment, enabling people to take up new opportunities." The words of Transport Minister Humza Yousaf, praising a recent study into the continuing impact of the Borders Railway, now in its third year of operation.
The Borders Railway Blueprint Group study found that the Edinburgh to Tweedbank line, which opened in September 2015, has provided jobs and investment opportunities. Travel on the line is increasing, and it has prevented an estimated 36,000 annual car journeys.
Its success cannot be denied but one swallow does not a summer make. Since the Borders Railway was commissioned in 2006, there has been no commitment to open or re-open any new routes in Scotland. The government's agency, Transport Scotland, has left Scotland's rail potential sitting in the sidings for over decade but thankfully there is light at the end of the tunnel.
During the recent Scottish budget negotiations, I proposed a Local Rail Development Fund to help communities carry out feasibility work on proposals to re-open routes and establish new lines. The Scottish Government accepted it and as a result £2 million has become available this year to get things moving. The fund is now open with a May 18 closing date.
The campaign to extend the Borders line beyond Tweedbank to Carlisle is just one of many projects around Scotland that could benefit.
Getting communities back on the rail map gives local economies a big boost, helping residents access jobs, bringing tourists in and getting lorries and cars off the road. I hope the Local Rail Development Fund will help influence the many "city deals" we're seeing around the country as in my own area, there is a surprising lack of focus on improving transport links in the Stirling and Clackmannanshire City Deal.
This year is the tenth anniversary of the re-opening of the Stirling-Alloa rail link and interest in re-opening the route to Dunfermline is growing again. I've had good discussions with Alloa and West Fife Community Councils in recent months about the potential. Last year I produced a rail strategy for Fife working with four community campaigns to show the steps needed to get stations reopened from St Andrews to Kincardine.
Pop-up stations are another idea - testing the market by trialling a station. It's not as far-fetched as it may seem. Back in 1992, a pop-up station was put in place at Culross to bring visitors into events for the Burgh's 400th anniversary.
The Local Rail Development Fund is open to community interest groups, local authorities, regional transport partnerships or any other stakeholder organisations with an interest in transport issues. Successful applicants will be able to carry out evaluations to prepare a business case, which will allow projects to progress through Transport Scotland's process and be considered for development at national level.
Projects will be progressed on a rolling basis, as and when a strong business case has been made. Until now there has not been clarity about this, so it's good to see pressure from Green MSPs and local campaign groups making a difference.
From Galloway in the South-West to Fraserburgh in the North-East, there's no shortage of potential projects. New energy and momentum are sorely needed.
Over the years we've seen billions thrown at polluting road projects, so I'm well aware that getting the government to shift toward investment in a low-carbon socially-just transport system is akin to turning around a supertanker. But the Local Rail Development Fund is the start of that shift.
So many proposals have been in the pipeline for years. Local communities now have the chance to set the agenda rather than being subject to the whims of industry or officialdom.
While other parties continue to fixate over transport policies of the 1960s when rail lines were ripped up and the car was king, Greens will continue to champion the expansion of public transport as this will reduce both social inequality and environmental harm.
Half a century on, Scotland is still coping with the whims of Richard Beeching, seconded from ICI to chair British Rail. In the 1960s, he made his infamous recommendation to close 7,000 railway stations - one third of the UK network. It was supposed to be a response to declining passenger and goods traffic but was incredibly short-sighted.
Baron Beeching, as he later became, once said: "I suppose I'll always be looked upon as the axe man, but it was surgery, not mad chopping."
It's absurd that Scotland is still paying the price of knee-jerk decisions taken so long ago by the boss of a chemicals multinational. But with the launch of a Local Rail Development Fund, we have no excuse not to begin repairing the damage and to realise Scotland's rail potential.
This article first appeared in the National