Scotland can provide support for public-sector provision of the arts: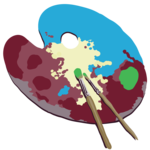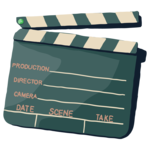 Support for community arts. When budgets are under pressure, the arts can be an easy target. We believe that cultural and heritage activities are not luxuries but intrinsically valuable to social wellbeing. We will work with all local authorities to maintain provision of community arts and culture in their region at current levels, and expand where possible.
Funding to increase participation and diversity. We will increase funding to Creative Scotland, Scotland's National Performing Companies and National Collections, enabling them to provide more opportunities for participation, outreach, and to target diverse audiences.
Measuring performance. We will introduce a new 'Outcome for Culture' across all government departments, using the existing Scottish Government's National Performance Framework, designed to capture more than economic outcomes alone.
Arts education. School drama, music and art classes are important for nurturing young people's creative talents from an early age. We will support budget increases from within the education budget for arts education in schools
Protection in the National Planning Framework. Cultural spaces such as studios and arts venues can come under threat from planning regulations. Scottish Greens will work to protect and encourage districts which enjoy strong cultural economies.. We support a change in the planning framework to ensure that these spaces are prioritised. Large developments can be required to provide cultural spaces to create more opportunities for the public to enjoy the arts. We will push for measures to ensure that Noise Abatement Legislation can no longer be used to further restrict existing venues by future purchasers of nearby property. The proposed Scottish Film Studio will also be prioritised within the National Planning Framework.