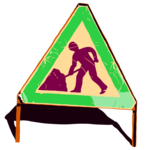 Support Trade Unions. Unions are vital partners in a fair economy. We completely oppose the UK Government's attacks on trade unionism and will campaign for employment, health and safety, equality and trade union law to be devolved. Scottish Greens will continue to support trade union campaigns to deliver jobs with decent pay and conditions. We want to see unions play a bigger role in planning for Scotland's economic future and we will promote direct employee involvement in all levels of work, such as management, business development and innovation.

Fair pay. We believe everyone should be paid a wage that lifts them out of poverty, and that nobody should be paid less because of their gender. We will campaign to make government business support available only to those companies who plan to pay the Living Wage, avoid zero-hours contracts, recognise trade unions, reduce the gap between the highest and lowest paid, pay women and men equally and are environmentally responsible.

Equal access. Too many people are marginalised in the labour market including unpaid carers, disabled people, women, LGBTI+ people and those from minority ethnic groups. Green MSPs will support calls for a Gender Equality in Business scheme to incentivise gender-sensitive employment practices, and public procurement laws that allow decisions to be based on sustainability, equality, community benefit and local supply, not just the short-term cost. Greens will also back a non-permanent commission to tackle gender and racial occupational segregation in the labour market and lay out the case for the devolution of equalities legislation.

Health in the workplace. We spend a lot of our time at work, and occupational stress and health hazards are a significant cause of poor health. Scottish Greens will press for providing advice and support on reducing occupational health risks to be a continuing priority.

Diverse representation. Fair and diverse representation in public life is a matter of democracy and leads to better outcomes for everyone. We will encourage measures to increase the participation of all groups that are underrepresented in politics and public life, such as the introduction of 50% quotas for women on public boards. We back the One in Five and Women 50:50 campaigns.

No to TTIP. We are unequivocally opposed to the Transatlantic Trade & Investment Partnership (TTIP) and similar deals which seek to expand corporate power and erode our public services. The Scottish Green Party has long opposed this deal and will stand shoulder-to-shoulder with the millions of citizens across Europe who believe that the undermining our democracies is completely unacceptable. If efforts to prevent this retrograde legislation from passing through the European Parliament fail, Green MSPs would pursue measures to ensure that it never takes effect in Scotland.