Scotland can guarantee high quality teaching: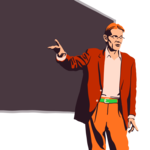 4,000 more teachers. Across all education sectors, just 9% of teachers and lecturers feel satisfied with their workload. Teachers at breaking point cannot provide quality learning environments for young people. Hiring 4,000 extra teachers would ease pressure and give smaller class sizes, allowing for more individual support – giving all students a better opportunity to learn.
Support for learning. We will work to give the best teachers to the young people who need the most support by calling for Support for Learning to be a promoted post. This would help tackle inequality of outcomes for pupils with additional support needs, while attracting the best teachers. It would also help restore a career structure for teachers, enabling progression for the most skilled teachers who wish to remain in the classroom.
Broader curriculum. Education should prepare the next generation in practical ways for the challenges they will face throughout their lives. Literacy and numeracy must sit alongside interpersonal skills, creative skills, confidence, physical education and good mental health. We will support a curriculum that gives students experience in global citizenship, environmental awareness, and their rights and responsibilities as Scottish citizens. All schools should provide robust 'relationship, sexual health and parenthood' education, covering the principles of equality, consent, signs of abuse and the full spectrum of gender and sexuality. The curriculum should also reflect modern industries, such as computer programming, bioscience, the creative industries and technological innovation.