Scotland can take action for equality and diversity: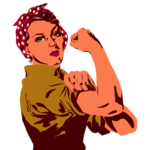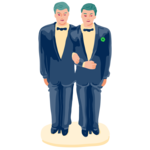 Working with communities. The vast majority of Scotland's population has poor access to resources, opportunities and security compared with those who are privileged and powerful. We will prioritise the goal of equality and work with those whose chances in life are reduced because of class, race, gender, disability, age, sexual orientation and religion or belief, to develop our plans for an equal Scotland.
Racial equality. Racial discrimination remains a crucial issue in Scotland, for UK-born individuals, as well as for refugees and first generation migrants. People from Scotland's minority ethnic communities are significantly more likely to live in poverty, and employment and political representation rates are unacceptably low compared with white ethnic groups. Our MSPs will support full implementation the Racial Equality Framework for Scotland 2016-2030 in order to tackle pervasive racism across our society.
LGBTI+ equality. There must be equality before the law, regardless of gender, gender identity or sexual orientation. We will back the campaign to reform gender recognition law in line with international best practice. We will call for a government-led review of legislation and services to identify inequalities for LGBTI+ couples and for legislation to make Civil Partnerships open to all couples, on an equal basis with marriage.
Strategy for Inclusion. Disabled people still experience exclusion across social, economic and political life in Scotland, to the detriment of our society as a whole. We must work to break down the barriers that prevent disabled people from realising their rights. Scottish Greens will take a lead from disabled people's organisations to promote a co-produced Strategy for Inclusion which works towards equal access to resources, fulfilling employment, public services, and participation in politics and public life.
Gender Equality Bill. Gender inequality is deeply entrenched in Scotland's economy, politics and culture. Despite some progress, the rate of change is incredibly slow. As a result, diverse groups of women, including disabled women, refugee women, unpaid carers, older women and lone parents experience discrimination, poverty and insecurity. Green MSPs will support a Gender Equality Bill to drive progress against women's inequality.