Schools and childcare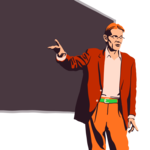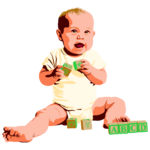 Scottish Greens believe in education that offers children and young people much more than qualifications – one that supports their development as adaptable individuals equipped to explore the opportunities and face the challenges that our fast-changing world brings.
Green councillors will:
Support schools to deliver the fundamental skills of literacy and numeracy for all children.
Fight to keep school class sizes down and replace teachers and support staff lost to cuts.
Support creativity and critical thinking in the school curriculum, alongside confidence, resilience, global citizenship, practical life skills and outdoor learning.
Fight to keep school class sizes down and replace teachers and support staff lost to cuts.
Campaign to protect rural schools from closure and maintain quality library resources in all schools
Emphasize learning over standardised testing
Support pupils at risk of falling behind and support alternative provision for those for whom mainstream provision isn't working, in order to reduce exclusions and children dropping out.
Campaign for more staff and better support for children with additional support needs, including making this a promoted post, and greater support in schools for any children from marginalised groups, including refugees and asylum seekers and LGBTI+ young people. We support the Time for Inclusive Education (TIE) campaign.
Work towards the very best early education for children by improving qualifications, wages and conditions for nursery staff.
Make free childcare hours more flexible to support parents in shift work or irregular employment to be able to use them.Plan for enough nurseries and schools in areas where populations will rise, and ensure buildings are high quality flexible spaces, built by the public sector to last and with environmental sustainability in mind.
Create or support schemes like the Edinburgh Guarantee to give every young person leaving school the opportunity to work, train or study.
Campaign for education committees to include parents, teachers, trades unions, and young people.