Local economy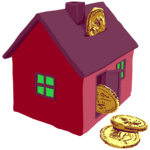 Scottish Greens believe a thriving local economy is one based on what's good for people not just profit. Our economy should be sustainable, connect people with decent jobs and help to bind our society together.
Green Councillors will:
Support businesses that create decent jobs and care about more than profit.
Push councils to buy local goods and services wherever possible to benefit the local economy.
Help businesses with ethical policies, like paying the living wage and environmental responsibility, by making these practices a condition of any Council-funded support.
Support more social enterprises, cooperatives, and employee-owned businesses through public procurement and access to publicly-owned property.
Push for rural and island fuel poverty to be a high priority for councils, developing local fuel partnerships and encouraging renewable and local woodfuel initiatives.
Encourage shops and post offices in local high streets, rather than chain stores or out-of-town development.
Support credit unions and local banks that understand the local business community, offer alternatives to high-interest pay-day lending, and are more resilient than the 'too-big-to-fail' banks of today.
Propose that in both procurement and international engagements such as town or school twinning, councils take full account of ethical considerations in selecting partners who reflect our own ethics and values
Support the use of better data by councils, for example to identify things like households under-claiming their entitlements.
Support community buy-outs and increase the availability of grants, loans and financial advice for training, equipment to start a small business, and assistance with setting up cooperatives, with a focus on green jobs in insulating homes and council properties, recycling and renewable energy.