"Since the start of 2017, I have been inundated by constituents from across the Lothian region and throughout Scotland, who have noted their concerns about the rapid rise of short term lets.
From the outset, I do not have a problem with people opening up their own homes and letting a spare room to visitors or to arranging house-swaps for holiday or leisure. Such activity is at the heart of the sharing or collaborative economy.
However, I am acutely aware that there is a growing issue with residential properties being let in their entirety on a short term basis. This has quickly changed the face of our communities and it is time that we made sure that residential properties remain Homes First.
Short term lets are not a new phenomenon. As far back as the 1970s, local councils and housing charities have been concerned about the impact of holiday homes in parts of rural Scotland. With the development of internet platforms, however, the market for short term residential letting has grown rapidly in recent years with landlords harnessing new ways to maximise rental incomes on their properties. Without significant legislative intervention, it's clear that residential properties will soon be outnumbered by short term lets changing the cultural, social and economic aspects of community life in many of our towns and cities.
That is why we are calling for Homes First."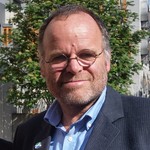 Andy Wightman MSP