Revitalising Local Democracy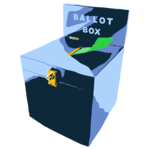 Greens stand for a revitalized local democracy which acquires greater powers then transfers those on to local people, supporting and empowering communities so they can make a real difference. We will:
Campaign for greater community control over how land is developed, through a planning system where the interests of communities are powerful and equal to other interests in the planning process
Campaign nationally for a new Common Good Act to give communities greater control over common good property and assets in Scotland's towns and cities.
Return the Council to a more democratic committee system which ensures the voices of all parties are heard.
Review Glasgow's ALEOs and private providers, with a view to returning as many as possible to in-house delivery and democratic control.