Providing Affordable Energy and Tackling Fuel Poverty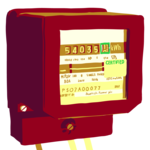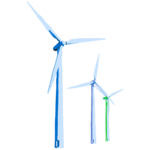 There is an abundance of highly talented people working in Glasgow's energy sector. We want to see these skills flourish in a sustainable energy sector which contributes to a low carbon future. Green Councillors support investment to provide affordable energy supplied by clean, renewable means.
Investment in better insulation, energy efficiency and the use of renewables for warmer homes with lower fuel bills – a 'win win' for local residents and the climate.
Oppose any proposals for hydraulic fracturing (fracking) or coal bed methane extraction in the city. This risks irreversibly contaminating water supplies and has no part to play in a sustainable energy policy.
Work with public sector partners and local businesses to build commitment to energy saving measures. Invest in a council-run renewable energy company to contribute to local energy generation, to bring down prices and potentially earn additional income.
Develop training programmes in renewable technologies and home insulation in partnership with local schools, housing associations and Glasgow City Building. Develop and support 'energy champions' to promote energy efficiency within all council services.
Work to improve street lighting, stair lighting and door entry requirements and invest in LED and light-dimming technology, which will produce more light for less energy.