Education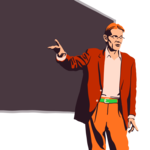 Education is at the heart of a good society. It must remain the responsibility of local authorities who can support schools working together as well as individually to meet the needs of Glasgow's children and young people. Before and beyond school, education should be a right not a privilege. Greens councillors will:
Fight to fund Local Authorities for more teachers and classroom assistants, replace staff who worked on sharing and developing good ideas between schools, and ensure one Janitor for every school.
Support better staffing and more coherent support for children with additional support needs as well as for vulnerable and marginalised groups so that we can not only avoid discrimination but actively promote equality.
Stand up for schooling that inspires young people, gives them practical life skills, relates to issues they face in their local communities, and builds understanding of real world challenges and opportunities.
Commit to working across services to reduce the attainment gap, enhance the care experience for young people and help them with the transition to adult independence, increase free childcare provision, and harness professional expertise to ensure every child benefits from a high-quality pre-school education.
Support lifelong learning in the city including digital learning, family learning, English for Speakers of Other Languages, Gaelic and other community-based adult learning programmes which support community involvement, enhance employability and promote health and well-being.