Strengthen rules on environment and climate change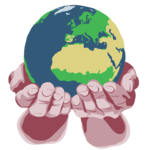 About 80% of UK environmental laws come from the EU. Laws governing climate, energy and environment policy mean that all EU countries, including the UK have to reach minimum levels on emissions reductions, pollution, renewables. But our climate is changing right now and it's changing fast. Greens believe that we need to act much faster to fight climate and that we need to take stronger action across Europe. For example, the EU could make it the law that every country has to achieve 100% renewable energy by at least 2050.
Scotland should be showing leadership in mitigating climate change, by pushing for the EU to match Scotland's greenhouse gas emissions reduction targets with reductions of at least 42%, without offsetting, by 2020.
Within Europe we can influence trade deals and discussions between countries and call for for bans on the sale of fuels which originate from the most polluting sources, like Canadian Tar Sands.