Scotland can make renting fair: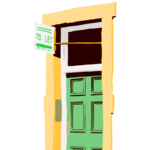 Affordable rents. Rents in Scotland are increasing faster than many tenants can afford. Green MSPs helped win rent controls for the worst affected areas and we will continue to campaign for rent controls across Scotland which reflect the quality of the property and limit future rent rises. With rent controls, greater security of tenure and the ability to challenge bad landlords, we can make renting a positive option.
Hold letting agencies to account. We will promote better regulation to tackle poor service and ensure information is available about good letting agencies and landlords. This will help tenants decide where to rent and will drive up standards of service. Many European countries have landlord organisations that make a long-term commitment to providing stable, secure, affordable, well-managed housing. Such security in the private rented sector makes renting a positive choice in Europe. In Scotland there are many good landlords, but too many poor ones. We will work to professionalise the private rented sector for the benefit of tenants.
Transform housing benefit. Housing benefit is cumbersome and over-complicated and it needs to be devolved. Green plans for rent control and a fair property tax would mean lower public spending on housing benefit as well as more affordable rents. Over time we want to move away from subsidising high rents towards subsidising bricks and mortar for quality, affordable housing that benefits tenants.
Support for housing cooperatives. We will support legislative changes which make it easier to establish housing cooperatives or bring rented property into shared management.