Environmental protection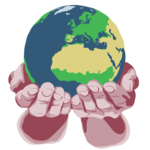 Being part of the EU helps us protect our environment. Pollution and environmental harm don't respect national borders - so we need cross-border solutions to the challenges we face.
Our beaches are cleaner, our air less polluted and our wildlife is far safer because of EU rules.
Some of our dirtiest power stations have been closed thanks to EU laws.
Europe-wide rules provide protected areas for wildlife that result in the creation of natural flood defences and bring benefits to Scotland such as reducing CO2 emissions and helping pollination, as well as providing food, water and materials useful to us.
The UK Government has dropped some heavy hints about what would happen to our environmental rules if we quit the EU. Ministers have tried their best to water down air pollution rules, the Chancellor has said that EU nature laws place 'ridiculous costs' on British firms and, most worryingly of all, the UK Government has been vigorously stripping away support for clean energy and renewable technology in the UK.