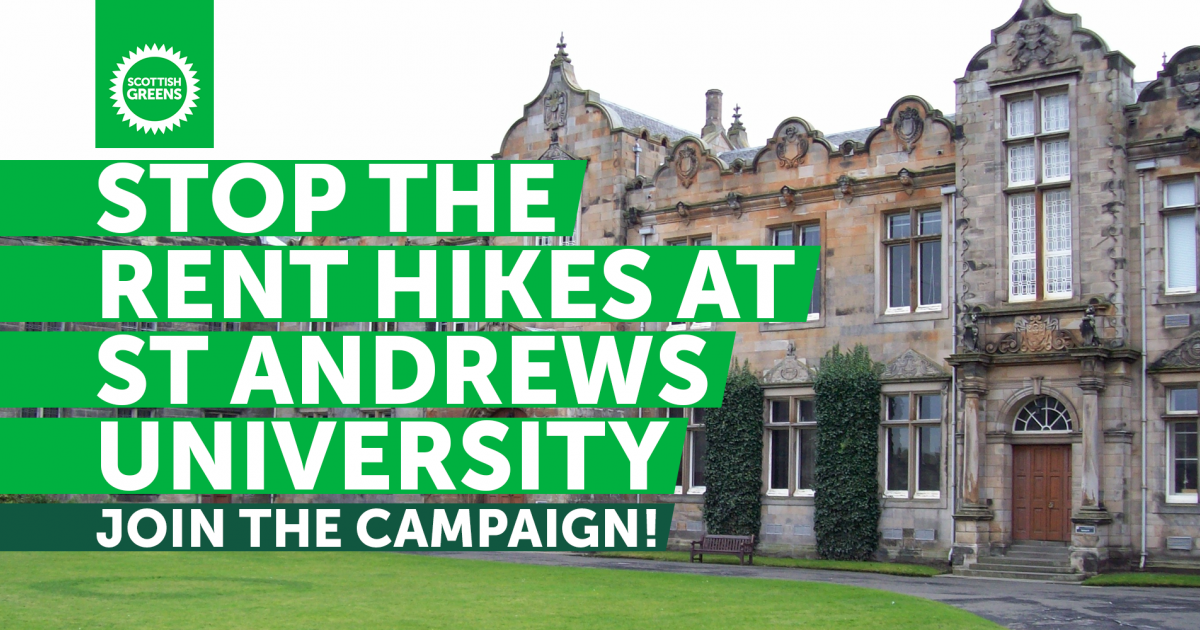 St Andrews, one of the most prestigious universities in the world, has made the shocking decision to increase rent in University halls by 8% for the upcoming academic year (2023/24).
As students struggle to cope with the worst cost of living crisis for a generation, this rent hike is completely unacceptable.
-----
Why are these rent hikes wrong?
Like many across Scotland, students are struggling with the impact of the cost of living crisis, which has forced many to turn to foodbanks and other forms of welfare support to survive.
37% of students surveyed by NUS Scotland in 2023 said they'd considered dropping out for financial reasons, with the cost-of-living crisis cited by 1 in 5 folks who responded.
More than half of those surveyed have skipped a meal because of lack of money, and 1 in 10 had used a foodbank.
The proposed rent increase at St Andrews University halls of up to 8% will only make the situation worse and will disproportionately impact already disadvantaged students at the University.
How are St Andrews able to increase rents so much?
St Andrews University has the final say on what they charge as rent in student accommodation.
While the Scottish Government has implemented a 3% rent cap in private rented accommodation, this doesn't apply to University-run student accommodation.
And even if it did, as tenancies in student accommodation are only ever for one year, the University would still be able to increase rents as each new academic year - and new tenancies - come around.
The University claims that despite significant financial reserves, they need to increase rent in halls to make up for inflationary increases elsewhere.
However, Fife's social housing sector – which are also not covered by the emergency rent cap – have agreed a 5% rent increase, despite facing significantly worse financial challenges than St Andrews University.
What do we want St Andrews to do instead?
The University must immediately reverse their decision to increase rents by 8%.
Instead, the University should meet with student representatives to agree a way forward that does not plunge students into poverty.
Join us in demanding that the University stops these dangerous rent increases today before it's too late.