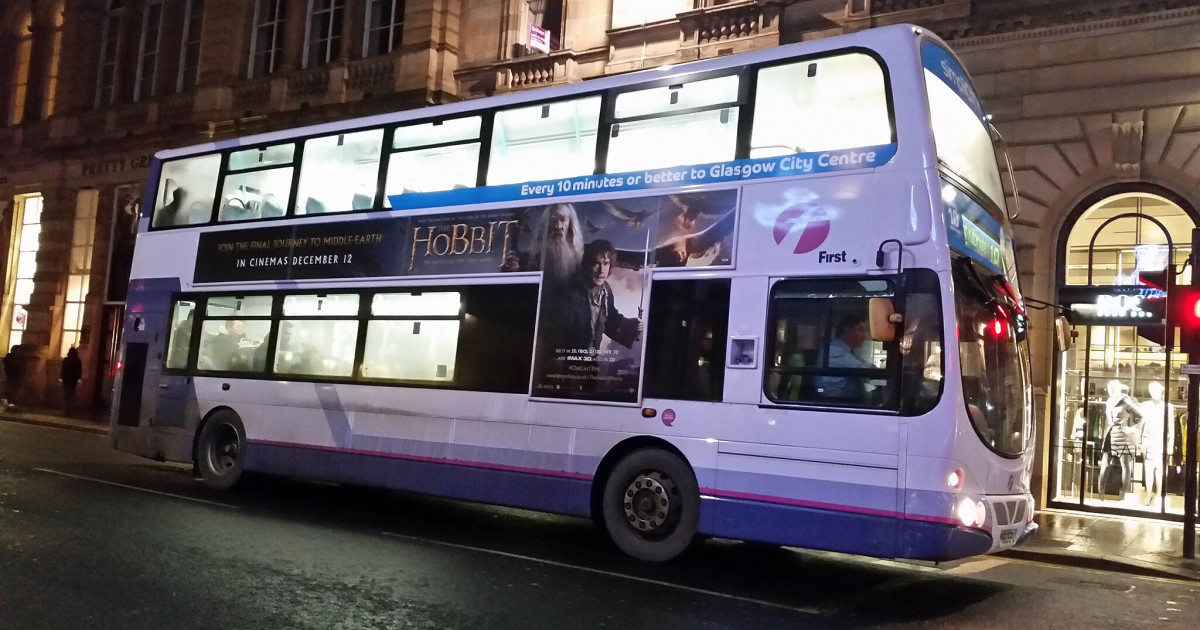 Operator First Bus has announced that it will scrap all of its weekend night bus services at the end of July. Night buses are crucial for people's mobility and safety, and should be a vital part of a thriving night-time economy. Greens are calling for urgent, collective action to save our night buses, by designing and investing in services that meet people's needs.
Christy Mearns. Transport Spokesperson said:
"It's incredibly disappointing that First have decided to cancel all of their night buses at such short notice, when clearly improvements could be made.

The people of Glasgow rightly expect public transport to be widely available, as well as affordable and intuitive. This is not only vital for achieving net zero, and the world-class public transport system we need, but also to better support the night-time economy.

If First cannot deliver this at the moment, it's vital that partners urgently come together to protect the service and ensure a more sustainable and successful offer going forward."
Learn More
First Bus says that uptake of Glasgow's night bus services has been lower than expected and it has no choice but to scrap the services.
That's not acceptable.
We are calling on First Bus to reverse its decision to scrap these services.
We also need an urgent action plan to sustain the services longer term. That must be a shared priority for Glasgow City Council, Transport Scotland, SPT, First Bus and night time employers.
As a minimum, that should include:
Aligning services more closely with daytime routes
Allowing use of under-22s free bus entitlements
Working with night bus users, in particular women, to design improvements
Better promotion of night bus services
Partnerships with night-time employers and trade unions
Financial support where needed
Greens have pushed for further provision before, in particular as part of the Get Me Home Safely campaign led by Unite [1].
We need bold action to improve public transport and prioritise public safety.
Join us in calling for urgent action to ensure Glasgow has a night time bus service that is fit for the city.